Iran
Technology
DM Views Efforts to Weaken Iran's Role in Persian Gulf as "Futile"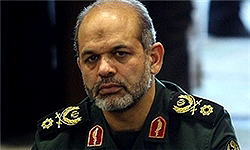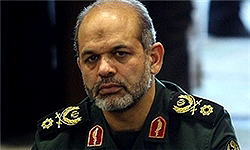 Iranian Defense Minister Brigadier General Ahmad Vahidi stressed Iran's key role in the Persian Gulf region, and stated that the ongoing efforts to ignore Iran's role in the sensitive region are futile.
Enemy's efforts to ignore Iran's role in Persian Gulf is in "vain", Vahidi said, addressing the first International Persian Gulf Oceanography Conference.
He reiterated that enemies cannot weaken Iran's key role in regional and international policies.
These efforts are all useless since the Islamic Republic of Iran would not retreat from its benefits in the Persian Gulf.
He further pointed to the presence of foreign forces in the region, and noted that the western countries have tried to shape the Persian Gulf as a security region, but the region should be considered as an economic one.
Iranian officials have always called on the trans-regional states to pull their troops and warships out of the Persian Gulf, and said Iran and the Persian Gulf littoral states are capable of establishing security in the region.