Europe
Donetsk leader denies intel on missing OSCE monitors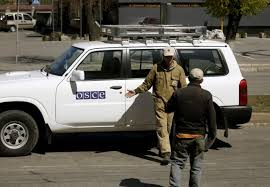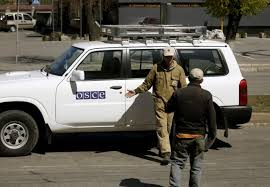 The prime minister of the self-proclaimed Republic of Donetsk says he has no information on the whereabouts of the four missing observers from the Organization for Security and Cooperation in Europe (OSCE).
Alexander Borodai said on Thursday that he has no information about the European monitors, who went missing in eastern Ukraine earlier this week.
"We don't have any information on this subject. We do not know where they are, and we are looking for them," Borodai said. "It is possible that it is a provocation aiming to accuse us falsely of detaining them."
Borodai's statement has added to the confusion surrounding the fate of the missing OSCE monitors. The people's mayor of the eastern city of Slavyansk, Vyacheslav Ponomaryov, said earlier Thursday that they had detained the four observers on suspicion of espionage.
According to an OSCE source, who requested anonymity, the four – a Danish, an Estonian, a Turkish and a Swiss national – were detained in neighboring Luhansk region.
The observers had been deployed to Ukraine to monitor the security situation there following Crimea's union with Russia in March. They also observed the presidential election in the Eastern European country, which was held on May 25. The OSCE said it lost contact with the monitoring mission in the eastern Ukrainian city of Donetsk on May 26.
The pan-European security watchdog said two days later that another eleven-member team of observers were detained in Donetsk on May 28. The organization later noted that the group managed to re-establish contact with the OSCE.
Donetsk and Luhansk declared independence on May 12 following local referendums in which the regions' residents voted overwhelmingly in favor of independence from Kiev.
Tensions heightened in the two eastern regions after Kiev authorities launched a military offensive in mid-April there in a bid to root out pro-Russian protests.