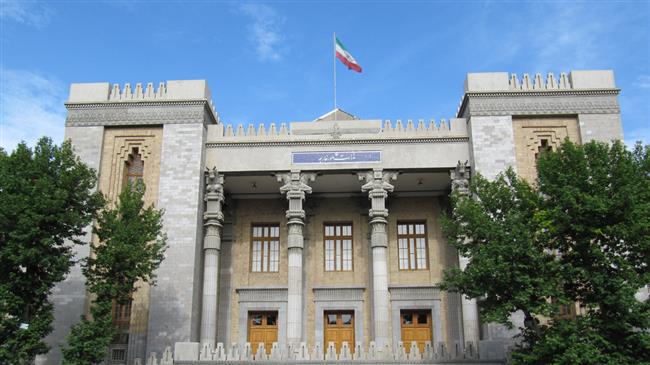 Foreign Ministry Spokesman Abbas Mousavi has condemned US sanctions against Iranian shipping companies and tankers, saying Iran will not give in to such pressure.
"We advise the American officials to stop the imposition of unilateral sanctions, as their illegal and unilateral sanctions are more against their allies and global trade than Iran," Mousavi said on Wednesday.
He said that the fresh US sanctions are not different from those already in place against the Islamic Republic, as Washington once put sanctions on the entire Iranian nation and now is sanctioning Iranian citizens or officials individually.
"American officials are categorizing the sanctions in detail, but they are only bothering themselves as the Islamic Republic of Iran will not submit to such sanctions and pressure," Mousavi said.
He said the illegal and unilateral US measures and its playing with international rules and regulations would be of no avail as "their sanctions are ineffective, have domestic consumption and do not enjoy international backing."
The Iranian official called on the international community to stand up to the US actions, which he said would affect other countries as well.
The remarks came two days after the US enforced the sanctions imposed on Iran's shipping network took, months after the State Department announced them in December.
The US blacklisted the Islamic Republic of Iran Shipping Lines (IRISL) and its Shanghai-based subsidiary, E-Sail Shipping Company Ltd, along with more than 100 ships and tankers over accusations of transporting items related to Iran's ballistic missile and military programs, as well as what it claimed were other "proliferation-sensitive items."
"These designations serve as a clear warning that anyone doing business with or otherwise supporting IRISL or E-Sail are exposed to potential sanctions and risk contributing to Iran's proliferation-sensitive programs, including its nuclear and missile programs," US Secretary of State Mike Pompeo said in a statement on Monday.
The new US sanctions are believed to further hamper imports of food and medical supplies into Iran at a time when the country is fighting to contain a deadly coronavirus outbreak.
The sanctions also come in blatant defiance of growing international calls for Washington to ease its Iran sanctions, which have severely prevented the country's access to lifesaving medical items.