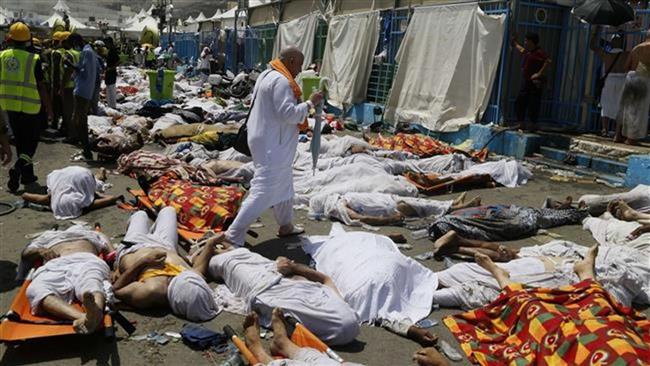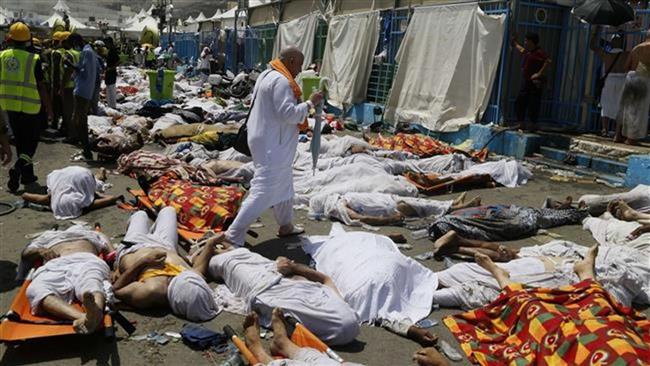 Iran's Foreign Ministry spokesman has censured the Bahraini foreign minister for his recent allegations against the Islamic Republic, calling on the top diplomat to stay away from approaches that seek to "sow division" among the Muslim ummah.
On Thursday night, Bahram Qassemi advised Khalid bin Ahmed Al Khalifah to deal with his own country's "internal problems instead of being narrow-minded and adopting repetitious stances ordered and indoctrinated by those who have gone astray in the region."
The senior Iranian official also called on the Bahraini foreign minister "to avoid making remarks about issues that relate to Muslims' most significant religious ritual without referring to the massacre of innocent Muslims during the Mina tragedy" last year.
Speaking at the 146th ordinary session of the Arab League Council in the Egyptian capital city of Cairo on Thursday, Khalifah (seen below) accused Iran of trying to "politicize" this year's Hajj.
At least 465 Iranian pilgrims lost their lives during the stampede, which occurred after two large masses of pilgrims converged at a crossroads in Mina near the holy city of Mecca during the rituals on September 24, 2015.
Riyadh has refused to update the death toll of 770 it released days after the incident, but Iran, which had the largest number of deaths among foreign nationals, has put the death toll at about 4,700.
Just days before the Mina tragedy, a massive construction crane collapsed onto the Grand Mosque in Mecca, killing more than 100 people, including a number of Iranians, and leaving over 200 others wounded.
In a message to Hajj pilgrims on Monday, Leader of the Islamic Revolution Ayatollah Seyyed Ali Khamenei said Saudi rulers were to blame for the deaths of thousands of pilgrims in both incidents during last year's rituals.
On May 29, Iran's Minister of Culture and Islamic Guidance Ali Jannati said Iranians would not take part in this year's Hajj pilgrimage in Mecca because of "obstacles" created by Saudi Arabia.
"Performing the Hajj ritual this year is virtually impossible. Given the way the Saudi authorities treated Iranian delegates and talked to them during two rounds of negotiations, and due to the sabotage and obstacles they created, unfortunately Iranian pilgrims cannot go to Hajj this year," Jannati said at the time.