Iran
'Don't twist the lion's tail': Rouhani to Trump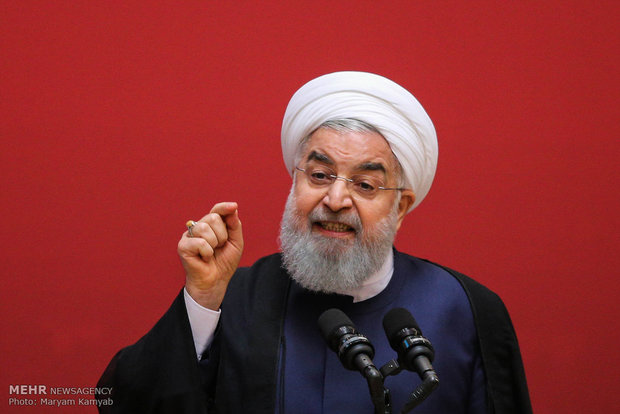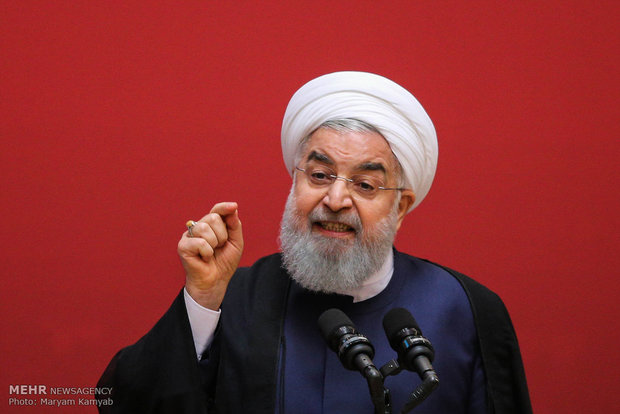 President Hassan Rouhani on Sun. warned US against taxing Iran's patience, saying Washington will not be able to rally the Iranian nation against the country's security and national interests.
Iranian President Hassan Rouhani made the remarks at a gathering of Iranian ambassadors and heads of Iran's missions abroad, adding "the Americans need to realize that making peace with Iran is the mother of all peaces and waging war against Iran is the mother of all wars."
Rouhani discussed the Iran nuclear deal in the wake of US withdrawal, adding "Washington's first objective was to have us violate the nuclear deal on our own; then they tried to provoke the IAEA but they failed. Their third step was to convince EU to 'reform' the JCPOA. Trump made a lot of efforts, but at the end he was forced to walk away from the agreement on his own."
"We will not accept threats," added Rouhani. "Threats will only bring us closer. We will definitely defeat the US."
"Don't twist the lion's tail," Rouhani warned Trump, saying "you will regret it."
Rouhani maintained that the country will suffer some losses, but promised that it will gain even more benefits.