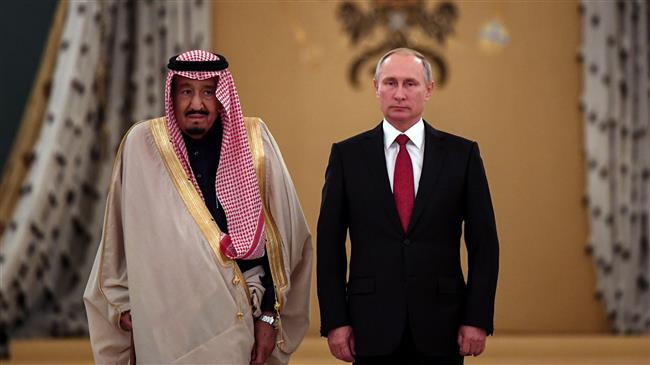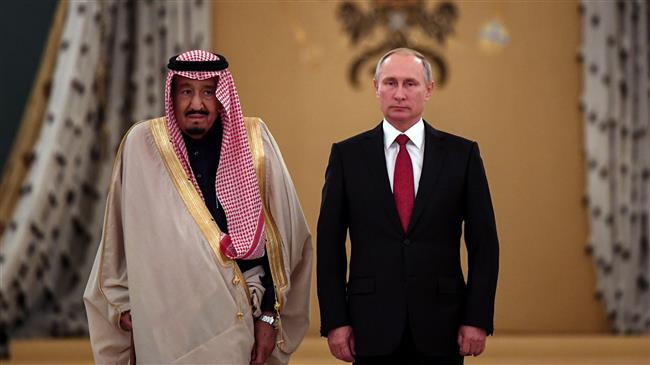 Saudi King Salman bin Abdulaziz Al Saud and Russian President Vladimir Putin discuss the developments in the Middle East, including the situation in Syria and tensions with Qatar.
According to the Kremlin's press service, Putin and Salman exchanged views over Syria via a phone conversation on Wednesday, "taking into account the results of the Syrian National Congress in Sochi."
Russia, Iran, and Turkey have been organizing peace talks for Syria in the Kazakh capital of Astana since January 2017. Together, the three countries have been acting as guarantor states for the peace process in the war-torn Arab country.
Capitalizing on the achievements of Astana, Russia in late January convened a high-profile meeting on Syria — the Syrian Congress of National Dialog — in Sochi.
Putin and Salman also discussed the ongoing tensions between Qatar and other regional countries.
"The Russian side stressed that the existing crisis is not conducive to joint efforts in battling the terrorism threat and bringing stability to the Middle East," noted the Kremlin.
Saudi Arabia, the United Arab Emirates, Bahrain and Egypt all cut off diplomatic ties with Qatar on June 5 last year, after officially accusing it of "sponsoring terrorism."
Qatar's Foreign Ministry later announced that the decisions to cut diplomatic ties were unjustified and based on false claims and assumptions.
On June 9, Qatar strongly dismissed allegations of supporting terrorism after the Saudi regime and its allies blacklisted dozens of individuals and entities purportedly associated with Doha.
On June 23, Saudi Arabia and its allies released a 13-point list of demands, including the closure of Al Jazeera television network and downgrade of relations with Iran, in return for the normalization of diplomatic relations with Doha.