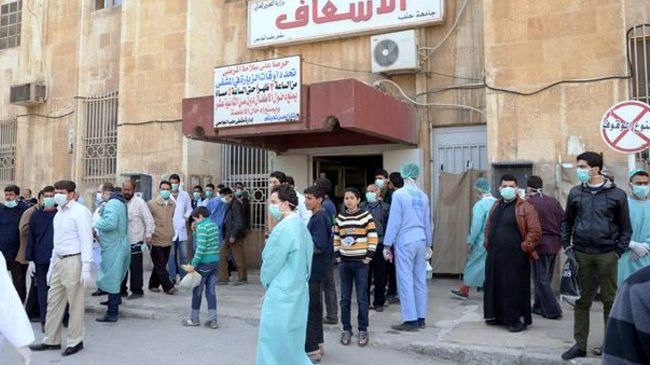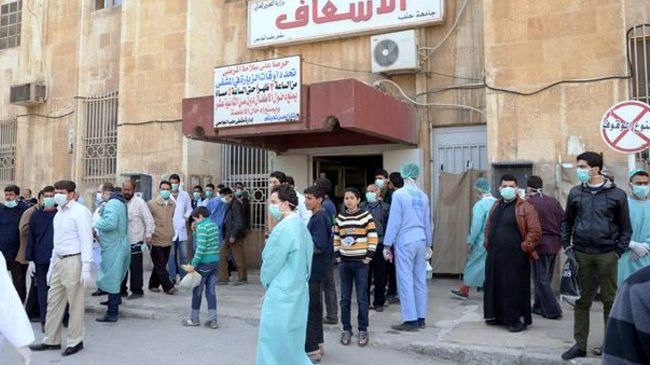 Russia has accused Western powers of attempting to delay a United Nations probe into the recent use of chemical weapons by foreign-backed militants in the Syrian city of Aleppo.
During a Wednesday session at the UN Security Council, Russian Ambassador to the UN Vitaly Churkin voiced Moscow's support for the Syrian government's call for an independent inquiry into the chemical attack by foreign-backed militants in Aleppo.
However, France and Britain reportedly cited new claims by the Syrian opposition that there had been two chemical weapons attacks, one in Aleppo and another in the capital Damascus, demanding that both be investigated.
The Russian envoy strongly disagreed with the idea of focusing the urgently needed UN probe on the recent claims, which he described as "propaganda balloons."
"As far as I know, there is only one allegation of the use of chemical weapons…. There have been no other allegations," said Churkin, who holds the rotating presidency of the Council for March.
"To me, a concern which I expressed in the Council, was that this was really a way to delay the need for immediate, urgent investigation of allegations pertaining to March 19 [chemical attack] by raising all sorts of issues," he added.
The Russian diplomat further questioned the credibility of the allegation about the second chemical attack in Syria, saying, "Instead of launching those propaganda balloons I think it's much better to get our focus right."
Syria's Ambassador to the United Nations Bashar Ja'afari also said he was not aware of an alleged second chemical attack in the country.
"This (second) allegation was set up on purpose to torpedo the investigation on the real use of chemical weapons which took place in Aleppo," Ja'afari said.
On March 19, at least 25 people were killed and many others injured when militants fired missiles "containing a chemical substance" into Khan al-Assal village near Syria's northwestern city of Aleppo, according to a report by the official Syrian news agency SANA.
Following the deadly incident, Syrian Information Minister Omran al-Zoubi described the militants' use of chemical weapons as the "first act" by the so-called opposition interim government formed by Syria's opposition National Coalition on the same day.