Europe
Dozens arrested at anti-war protest in Belgium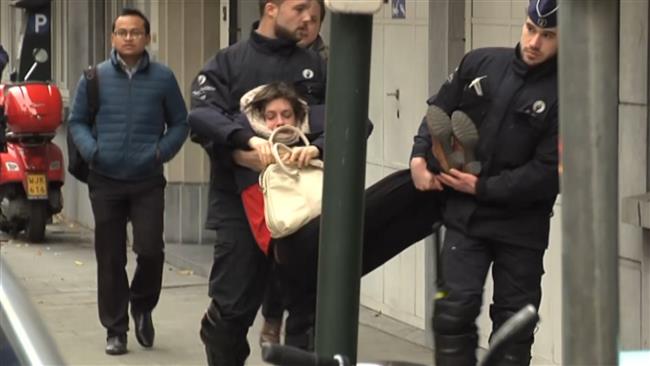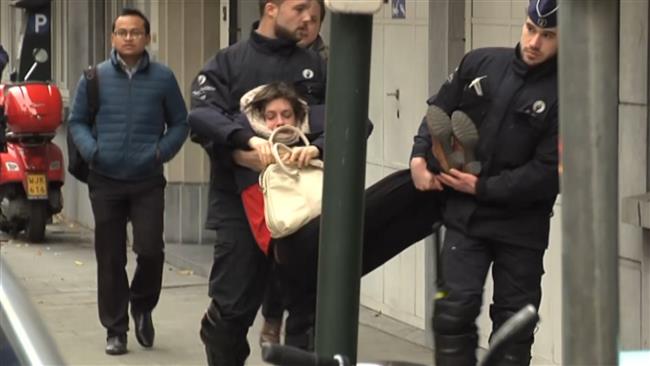 Police in Belgium have arrested dozens of people protesting in the capital, Brussels, against the European Union (EU)'s plan to spend 40 billion euros on arms research and development amid the bloc's austerity measures.
Dozens of anti-war activists staged a protest outside the venue of an arms industry conference, the European Defence Agency (EDA) Annual Conference, on Thursday.
The activists were expressing anger that civil society representatives had not been permitted to enter the event.
Peace activists claimed police used very heavy-handed tactics.
An EU lawmaker, Luke Ming Flanagan, who was among the protesters, was also forced away.
Addressing a 400-strong audience representing the whole European defense spectrum, the EU's foreign policy chief, Federica Mogherini, said the conference was taking place "in the most important moment for European defense in decades."
The EU arms industry has an annual turnover of more than 100 billion euros.
Campaigners say many of the weapons produced in the EU are being sold to Saudi Arabia, which then uses them in its war of aggression on Yemen.
More than 12,000 civilians have so far died in the Saudi-led war on Yemen.