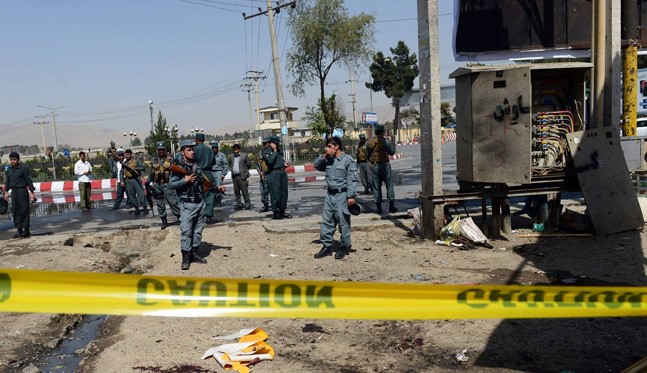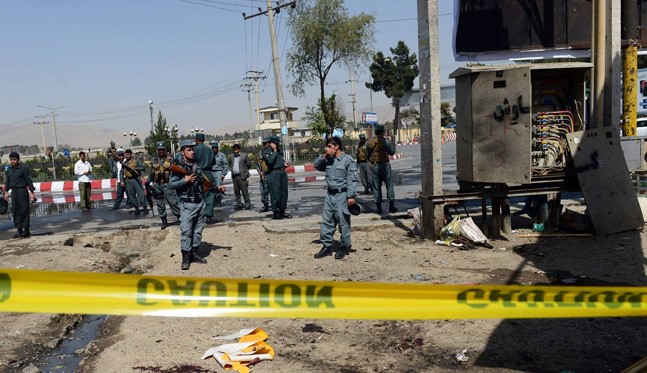 Taliban suicide bombers struck two buses Carrying Afghan soldiers in Kabul early Wednesday, killing seven people and wounding 21, just a day after the signing of a key U.S.-Afghan security pact.
The long-awaited deal allows U.S. forces to remain in the country past the end of 2014, ending the uncertainty over the fate of foreign troops in Afghanistan.
The first attacker hit a bus with Afghan National Army officers in west Kabul, killing 7 and wounding 15, The second attacker, who was also on foot, blew himself up in front of a bus in northeastern Kabul, wounding at least 6 army personnel.
Taliban spokesman Zabihullah Mujahid claimed responsibility for the attacks, saying the security pact with America has only motivated the group and given the Taliban "more morale" to fight the enemy.
"They need to give more sacrifices to make their homeland free," Mujahid said.
In a separate statement to media, the Taliban denounced the Bilateral Security Agreement as an "American plot" and said that "such fake documents will never hold back the lawful jihad,".
Under the security pact, along with a separate deal signed with NATO, about 10,000 American troops and several thousand more from other NATO countries will stay in Afghanistan after the international Combat mission ends on Dec. 31.
More than a decade after U.S. forces attacked Afghanistan to topple the Taliban in the wake Of the Sept. 11 attacks, Afghanistan is still at war with the militant group, which regularly carries out attacks, mainly targeting security forces.
In Afghanistan race to replace Karzai took months to resolve, but finally coming to a conclusion on Monday with the swearing in of Ashraf Ghani Ahmadzai as Afghanistan's second elected president.
Ghani Ahmadzai signed the security agreement Tuesday, nearly one year after the White House's initial deadline.