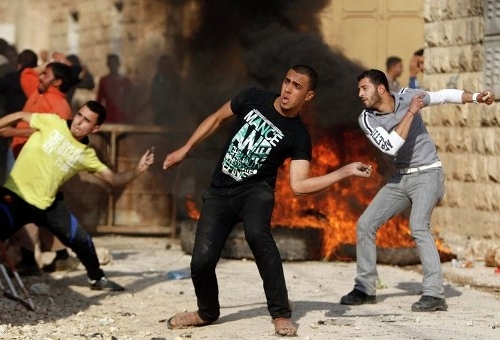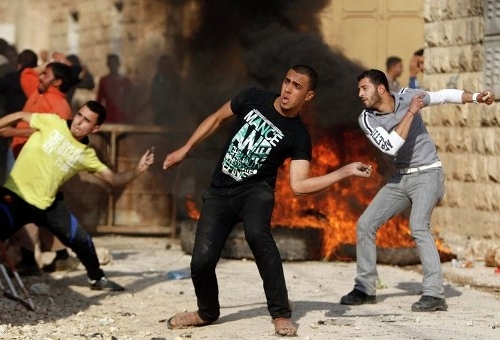 Dozens of protesters were lightly wounded in demonstrations across the occupied West Bank to mark the annual Quds Day and to protest Israel's so-called Prawer Plan for the Negev.
Dozens suffered tear gas inhalation in Kafr Qaddum near Qalqiliya as Israeli forces used stun grenades and tear gas to disperse protesters. They were treated on the spot, Ma'an reported Friday.
The demonstration was called by Fatah to mark the Quds Day and to protest Israeli polices in Quds city (Jerusalem).
A spokesman for the demonstrators, Murad Eshtewi, said that the demonstration was in sync with demonstrations all around the world in support of Jerusalem.
In Nabi Saleh, near Ramallah, dozens of activists marched to the confiscated land of the village in protest against settlements, the Prawer Plan, and in support of prisoners.
Israeli forces dispersed the protesters using tear gas and water cannons and arrested four Israeli activists for entering a closed military zone.
In Bilin's weekly march, dozens suffered tear gas inhalation as they marched to protest Prawer Plan and mark the Quds Day.
Israeli soldiers fired tear gas and rubber-coated steel bullets and stun grenades at the protesters as they neared the wall.