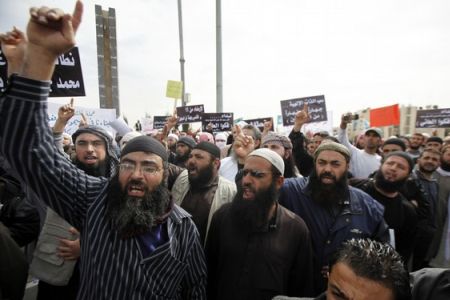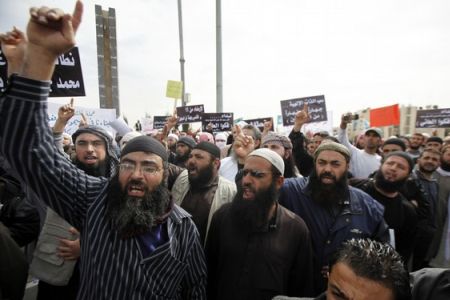 Dozens of people have been injured in clashes between pro and anti-government demonstrators in Jordan's northern city of Zarqa.
The clashes broke out on Friday after the two sides started hurling stones at each other. Police fired tear gas to disperse the crowds.
A police spokesman said six officers were stabbed and 34 others were injured in the clashes.
The anti-government demonstrations in Zarqa, organized by a Salafi group, are distinct from the 14-week-old wave of anti-government protests across Jordan, demanding democratic reforms in the kingdom.
The protesters, who have been demonstrating over the past few weeks, are calling for the release of 90 Salafi prisoners. The Salafi movement is banned in Jordan.
Meanwhile in the capital, Amman, anti-government protesters marched to the city hall for a sit-in after Friday Prayers to demand a greater political voice.
Holding a huge Jordanian flag, the protesters chanted, "We sacrifice our blood and soul for Jordan. Reform the system now."
Unlike other anti-government protest movements in the region, Jordanians are not seeking their ruler's ouster. Protesters are calling for some of King Abdullah II's powers to be curbed.
Protesters are demanding free and fair elections and an end to corruption.
They are also calling for the resignation of Prime Minister Marouf al-Bakhit, reforms to parliament, and for corrupt officials to stand trial.