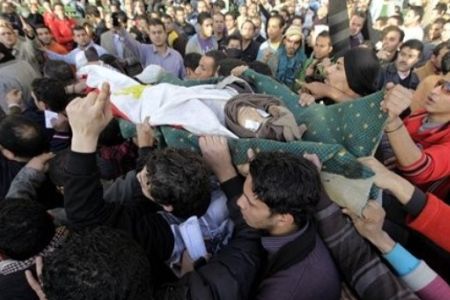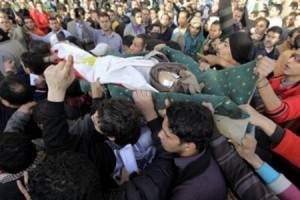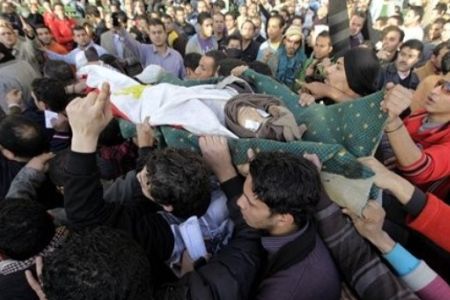 Dozens of bodies have reportedly been found on a road near a prison in eastern Cairo as Egypt faces mass anti-government protests.
"Dozens of bodies were seen lying on a road near Cairo's Abu Zaabal prison," an Egyptian security source told AFP on Sunday without further explanation.
The report came as heavy gunfire was heard overnight at the prison after a group of detainees fled the detention center.
Reports say thousands of prisoners have escaped the detention facilities around Egypt during six-day of anti-government protests that rocked the country following the revolution in Tunisia that led to ouster of the Tunisian President Zine El Abidine Ben Ali.
Over one hundred people have lost their lives and thousands of others have been injured in the past days in Egypt, while protesters are calling on Egyptian President Hosni Mubarak to end his 30-year rule.
The uprising also sent shockwaves across Arab and North African nations including Egypt, Yemen and Jordan.