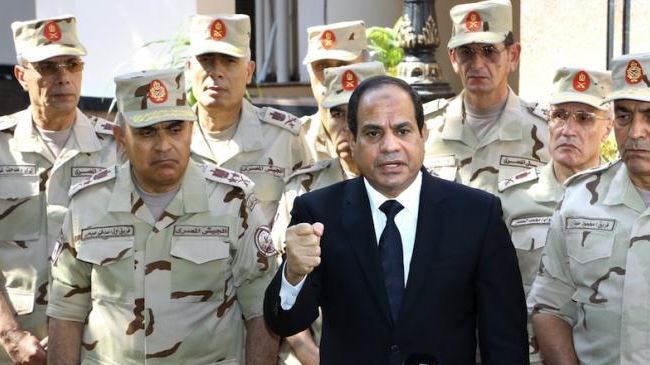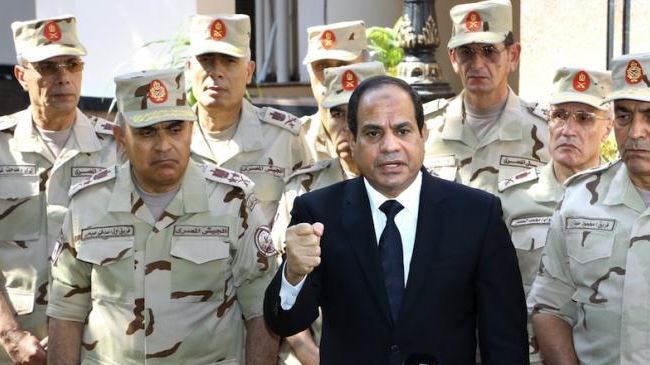 Dozens of civilians will go on trial in military courts in Egypt for allegedly smashing up government buildings as the army increases its powers, Press TV reports.
Egypt's general prosecutor has sent 35 civilians suspected of damaging state property for trial in military courts.
This comes as President Abdel Fattah el-Sisi issued a directive without a sitting parliament giving Egyptian army full rights over public property on October 28.
According to the edict, any defendant suspected of a crime in relation to a public property such as roads can be tried in a military court.
Among the defendants is a student from the city of Port Said who was detained a few weeks back.
The Interior Ministry has charged all the defendants with forming terrorist cells in the provinces of Ismailia, Beheira, Al Sharqia, and Sohag.
Human rights monitors and activists have slammed the new presidential decree.
In an unprecedented move, the head of the country's Military Judicial Department has said that whoever throws even one stone at a public facility will end up in a military court.
Meanwhile, pro-government observers have described the military's forced evacuation of residents in the Sinai Peninsula near the border with the Gaza Strip as a necessary step in fighting terrorism.
The opposition is concerned by the compulsory deportation of residents, the lack of fair compensation for those who agree to leave their homes, and the likely grim fate awaiting those who might resist.
On October 24, at least 30 Egyptian soldiers lost their lives when a bomber rammed a vehicle packed with explosives into a checkpoint in the area of Karam al-Qawadees near north Sinai's town of Sheikh Zuweid, close to the border with the Gaza Strip.