Syria
Dozens of deaths of the "Free Army", Dabaa Airport is out of service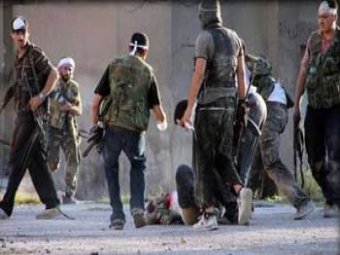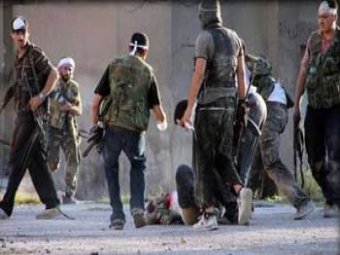 Large numbers of the "Free Army" militia that came ​​from several villages in the countryside of Homs have attacked al-Dabaa airport near al-Qusair city of Homs; militiamen recorded videos demonstrate "their control of the airport after heavy clashes with the army."
A military source confirmed to Breaking News Network that al-Dabaa airport is out of service about a year ago; it is evacuated of all equipment and aircraft, and contains only two tankers for war, pointing out that the airport cannot be counted on it strategically.
The correspondent of Breaking News Network quoted of the military source that fierce clashes erupted since the early morning hours following the attack of militants on al-Dabaa airport, where military units targeted several headquarters and gatherings of gunmen at the airport by the artillery weapon, which led to the killing and wounding dozens of them.
It is noteworthy that armed groups have entered several airports that were out of service as al-Jarrah airport or Kechiche in Aleppo and Taftanaz airport in Edlib Aand Marj airport al-Sultan of Damascus countryside, the insurgents announced "successes and achievements," to be targeting their communities within these airports and through ambushes by the artillery and air weapon of the Syrian Arab Army.