Middle East
Yemen
Dozens of martyrs, Injured as Yemeni Police Fire at Protesters in Sanaa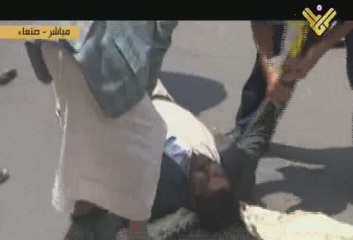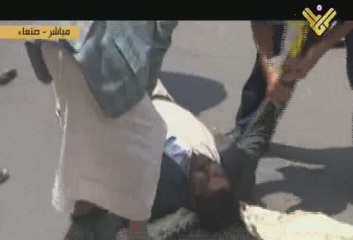 Dozens were martyred and injured as Yemeni police fired at peaceful protesters in Sanaa on Tuesday.
Agence France Presse quoted a source in Ansarullah opposition movement as saying that at least seven protesters were martyred as police fired live rounds at demonstrators.
Al-Manar correspondent inYemeni police attack protesters in Sanaa Sanaa, Khalil al-Omari, reported that masked militants took part in the shooting on protesters, denying reports that the anti-government protesters were trying to storm the government headquarters.
Al-Omari meanwhile, assured that the protesters were peaceful, noting that the police shot at the protesters as they were taking part in demonstration that took off from Change square in the capital.
The police also used tear gas against the protesters, our correspondent noted.
Meanwhile, spokesman of Ansarullah movement, Mohammad Abdusalam stressed that the attack on Change Square is criminal act, noting that the government was "digging its own grave."
He also emphasized that the protesters were peaceful, denying any attempt by the protesters to storm the government headquarters.