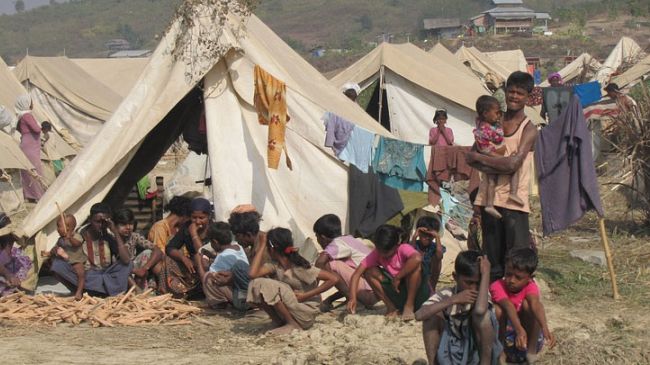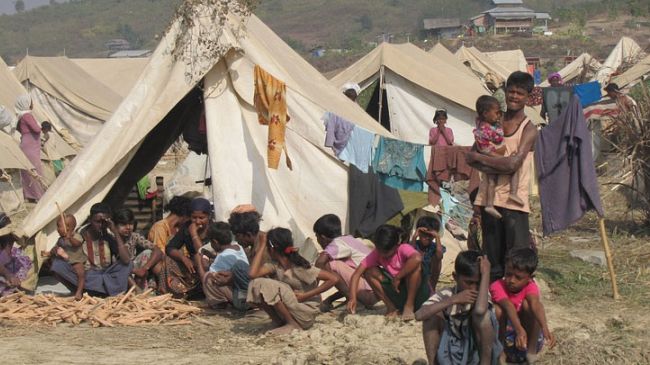 Dozens of Rohingyas missing after boat sinks off Myanmar
Several people have gone missing after a boat full of Rohingya Muslims broke apart in the Bay of Bengal off the western coast of Myanmar.
The boat was in the Bay of Bengal and headed for Bangladesh when it went down early on Sunday.
Aid workers say so far only eight of the 70 Rohingyas including women, children and babies who were on board the boat have survived and dozens are missing.
The UN has warned about several reports of boats sinking off the coast of Myanmar. According to the Office of the United Nations High Commissioner for Refugees (UNHCR), at least 1,500 people have left their homes in the restive Rakhine State last week alone.
The developments come after dozens of Muslims were killed in recent attacks by Buddhist extremists in Myanmar as a new wave of ethnic and sectarian violence targeted Rohingya Muslims in the troubled Rakhine State.
Myanmar has been plagued by sectarian and ethnic tensions for years. Buddhists' violence against Rohingya community has left hundreds of Muslims dead in addition to over 250,000 people displaced.
The Myanmar government has been repeatedly criticized for failing to protect the Rohingya Muslims. International bodies and human rights organizations accuse the government of turning a blind eye to the violence.
Rohingya Muslims in Myanmar account for about five percent of the country's population of nearly 60 million. They have been persecuted and faced torture, neglect, and repression since the country's independence in 1948.