Egypt
Dozens of students injured in clashes with police in Cairo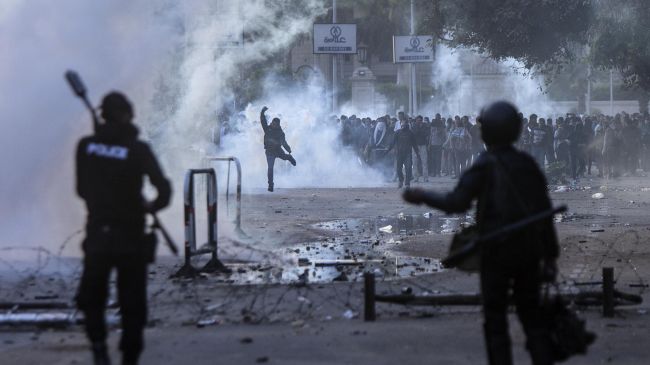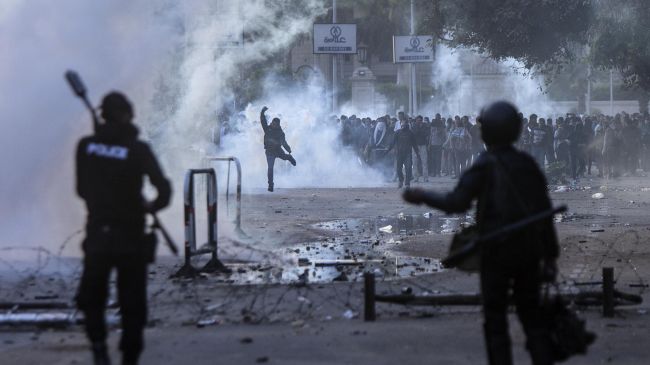 Dozens of students have been injured in a police crackdown on protest rallies at Cairo's Ain Shams University and near the headquarters of the Defense Ministry.
The violence broke out on Thursday when riot police reportedly fired birdshot and used tear gas and water cannon to disperse hundreds of anti-government protesters in the capital.
Egypt has been the scene of almost daily protests since July 3, when the Egyptian military deposed Mohamed Morsi, the country's first democratically-elected head of state, suspended the constitution and dissolved the country's parliament.
Large numbers of protesters have been killed by security forces since Morsi was deposed.
Adly Mahmoud Mansour, the new interim president appointed by the army, has also arrested many members of the Muslim Brotherhood, which have been spearheading popular protests against the military coup, and put them on trial.
Students supporting Morsi have been also staging daily protests for months inside and outside their universities.
Last month, Egypt's army-backed interim government issued a law that banned protests near or originating from places of worship, and made it compulsory to seek permission from the Interior Ministry to hold a demonstration.
Since the law was passed, hundreds of pro-Morsi protesters and other liberal activists have been arrested for taking part in unauthorized demonstrations.