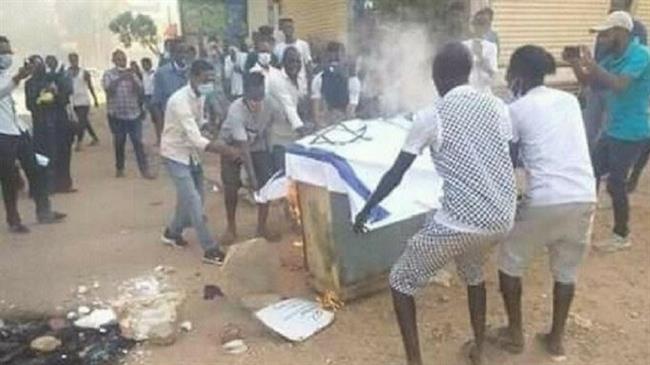 Dozens of Sudanese protesters have staged a rally to express their outrage and reject a recent signing of an agreement by the North African country to normalize ties with Israel.
Demonstrators took to the streets in the capital, Khartoum, on Wednesday evening, chanting slogans against Israel and in condemnation of normalization, Lebanon-based and Arabic-language al-Manar television network reported.
Sudan agreed to normalize ties with Israel in October last year and an Israeli delegation visited Khartoum the following month.
On January 6, Sudan signed the so-called Abraham Accords, normalizing ties with Israel, becoming the third Arab country to do so after the United Arab Emirates and Bahrain.