Syria
Dozens of Terrorists Killed in Damascus Countryside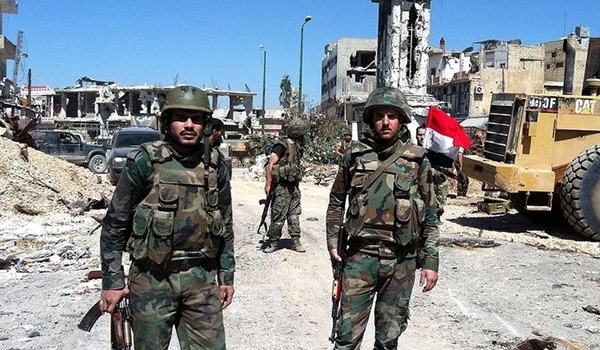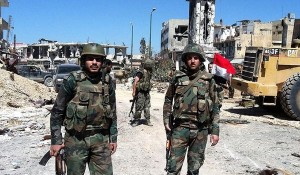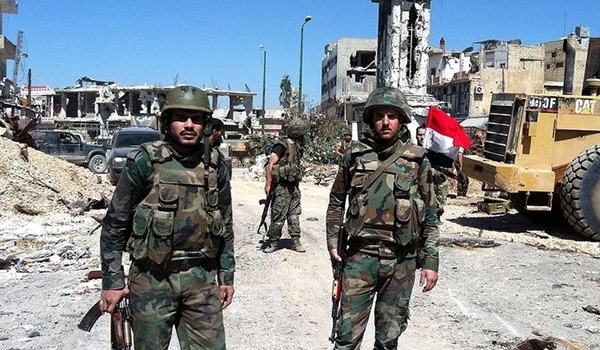 Syrian army troops killed scores of armed terrorists in heavy clashes in the Damascus countryside on Tuesday.
The army units killed 20 terrorists in Al-Sahl area in the suburbs of Yabroud near the capital, Damascus.
Meantime, the army's artillery unit pounded several gathering centers of the terrorists in Khan Al-Sheikh in Damascus countryside and also repelled an attempt by the armed rebels who were trying to penetrate into the same area from the neighboring Douma.
On Sunday, the Syrian army launched massive ground operations to capture Yabroud.
Reports from the battlefield said the army units were advancing towards Yabroud in different fronts. The army seized back control over the strategic Al-Kuwaiti hill in the same area on Saturday.
The surrounding Rima farms and Al-Sahl town were also under the Syrian army's air and artillery attacks, FNA dispatches said.
Military sources told FNA that the Syrian army killed tens of militants and injured dozens more in fierce clashes with the terrorists after they reinforced their positions in Al-Kuwaiti hill and other surrounding areas of Yabroud.
On Saturday morning, the army units captured Al-Sahl town which was considered an important base for the militants.
The army had also earlier won back control over two strategic hills near the town of Yabroud.
Yabroud has been under the control of the foreign-backed militants over the past months. It was the last major town in Qalamoun that the Syrian army is fighting to retake.
The town is located near the Lebanese border and explosives used in fatal bomb attacks in Lebanon were reportedly smuggled from the militant-held town.