Saudi Arabia
Middle East
Yemen
Dozens of UAE-, Saudi-backed militants killed in Yemeni missile strike in Shabwah province: Report
Dozens of militants sponsored by the United Arab Emirates (UAE) and Saudi Arabia have been killed when Yemeni army soldiers and fighters from allied Popular Committees launched a missile strike against their position in Yemen's southern province of Shabwah.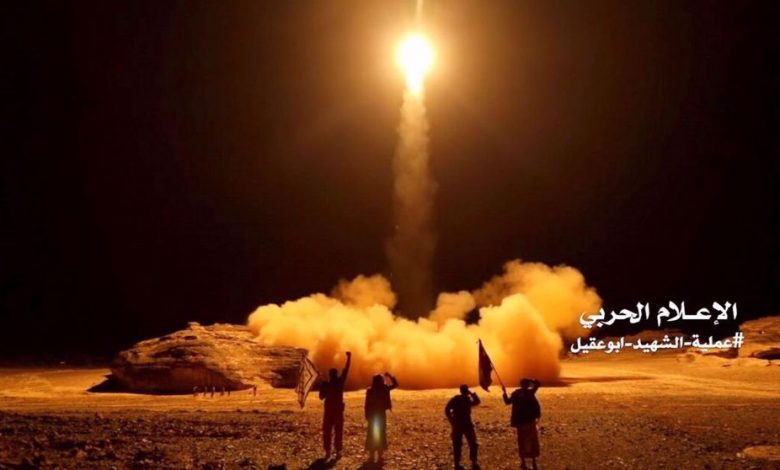 Informed sources, speaking on condition of anonymity, told Yemen News Portal website that a massive explosion shook a military camp of the UAE-backed militants – better known by the nom de guerre the Giants – in the Nokhan area, which lies east of the provincial capital of Ataq, on Monday evening.
According to the sources, the incident occurred when Yemeni soldiers and allied fighters launched a domestically-developed ballistic missile at the site, leaving dozens of the militants killed and injured.
The development came a day after Lebanon's Arabic-language al-Mayadeen television news network reported that the commander of the so-called Third Brigade, Majdi al-Radfani, had died of his injuries after Yemeni army troops and their allies targeted UAE-sponsored militants in the Bayhan district of Shabwah province.
The report added that more than 130 militants have been killed during battles with Yemeni Armed Forces over the past few days and dozens of others have been wounded. A number of their military vehicles have been destroyed as well.
Yemeni forces down Emirati spy drone
The Yemeni armed forces shot down an unmanned aerial vehicle belonging to the United Arab Emirates Air Force (UAEAF) as it was flying over Shabwah province.
They hit the Chinese-built long-endurance Wing Loong 2 drone with a surface-to-air missile on Tuesday morning, spokesman for the Yemeni Armed Forces Brigadier General Yahya Saree tweeted.
Saree said the armed drone was targeted while carrying out hostile acts over the Ain district of the province.
Saudi warplanes continue bombing Yemen
Saudi warplanes continued to carry out airstrikes against several areas across Yemen on Monday.
Saudi military aircraft conducted strikes against Ansar Mosque in the Harib district of Yemen's central province of Ma'rib, severely damaging its building.
Saudi warplanes also targeted farm houses and agricultural lands in the same Yemeni district, with no immediate reports of possible casualties and extent of damage quickly available.
The Saudi fighter jets carried out 20 air raids against Ain and Harib districts in Shabwah province on Thursday, Yemen's al-Masirah television network said.
Moreover, Saudi aerial assaults hit Wadi Ubaidah and al-Jubah districts of Yemen's oil-producing Ma'rib province, located some 175 kilometers (109 miles) east of the capital Sana'a. There were no immediate reports of casualties or extent of damage.
In the northwestern Yemeni province of al-Jawf, three further aerial raids targeted the Khabb wa ash Sha'af district.
Saudi jets also raided an area in the Kitaf district of Yemen's northern province of Sa'ada.
Separately, forces of the Saudi-led military coalition and their mercenaries carried out 93 acts during the past 24 hours in violation of a ceasefire agreement between warring sides for the Western coastal province of Hudaydah.
Al-Masirah TV, citing an unnamed source in Yemen's Liaison and Coordination Officers Operations Room, reported that the violations included two reconnaissance flights, in addition to dozens of counts of artillery shelling and shooting incidents.
Leading a military coalition consisting of its regional allies and backed by Western powers, Saudi Arabia launched the war on Yemen in March 2015, seeking primarily to dismantle the popular Ansarullah resistance movement and regain Yemen as its pawn by reinstalling Yemen's former president Abd Rabbuh Mansur Hadi.
The war has left hundreds of thousands of Yemenis dead and displaced millions more. It has also destroyed Yemen's infrastructure and spread famine and infectious diseases there.
The Ansarullah movement has vowed to defeat the Saudi- and Emirati-backed mercenaries and liberate Yemen in its entirety. It says the war on Yemen was waged to subjugate the Arab country to the US, the British, and the Israelis.