Syria
Dozens Terrorists Killed in Syrian Army Offensive in Aleppo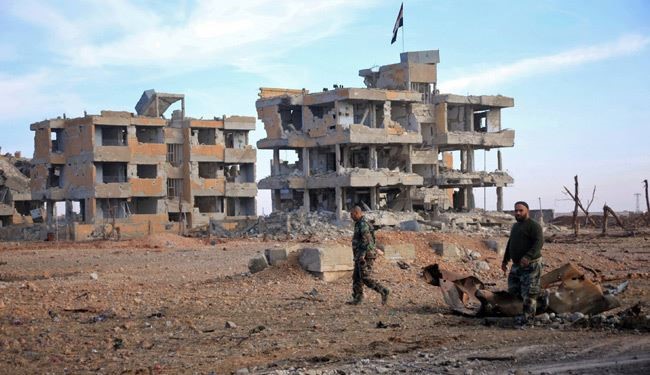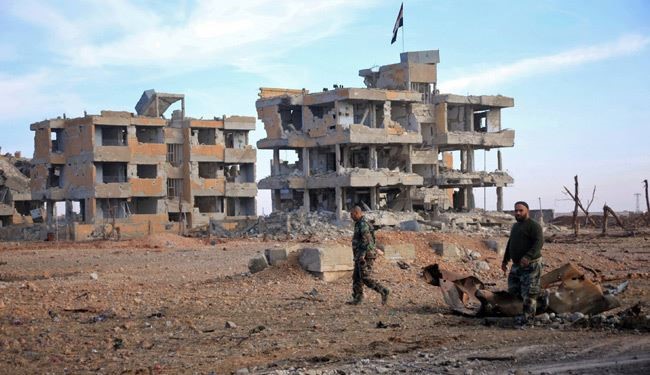 A massive offensive has been launched by the Syrian Army in the country's northern province of Aleppo, where dozens of terrorists have been killed in fighting.
The Syrian forces have staged a major offensive in the country's northern province of Aleppo which has left dozens of terrorists dead and many more wounded.
Sources said that the Syrian troops targeted Daesh terrorists in Al-Lairmoun-Al-Shayhan as well as around the neighborhoods of Karam al-Tarab and Suleiman al-Halabi in the shattered city of Aleppo, once Syria's largest with over two million people.
Also, the government troops destroyed militants' positions in the village of Mansoura west of Aleppo and the al-Mallah area north of the city.
The offensive came as the Syrian warplanes launched airstrikes on the militants' strongholds in Bani Zaid neighborhood in Aleppo and the Daesh-held cities of al-Bab and Dayr Hafir in Aleppo's countryside.
Additionally, the Syrian airstrikes hit terrorists' positions in Jarouf, Ein al-Beida, al-Bab and Anadan in Aleppo province.
Earlier this week, government troops launched a series of attacks on Daesh terrorists' strongholds near the town of al-Hamira in Aleppo and finally pushed them back after hours of fierce clashes.
The latest reports from Aleppo said on Thursday the Syrian army and popular forces are marching on terrorists' positions around the town of Deir Hafer in the Eastern parts of the province.
Field sources said the Syrian army, National Defense Forces (NDF) and Hezbollah crushed the defense lines of the terrorists in the Eastern parts of Aleppo province and made remarkable advance in the Deir Hafer region.
Homs
In other part of the country, The Syrian army resumed their anti-terrorism operations against ISIL terrorists in the Central Province of Homs, inflicting heavy losses on them.
The Syrian army on Wednesday destroyed two ISIL armored vehicles in the Northern foots of Hayal Mountain and to the Northeast of Sanit al-Rajma in the Eastern countryside of Homs.
Lattakia
The Syrian army is hunting down Nusra Front and Turkmen militants, specially their commanders, on Zahia mountain in the Northern Lattakia province.
Also Russian's warplanes made strikes on terrorist objects located in Aleppo, Idlib, Latakia, Hama and Homs provinces.