Afghanistan
Dozens wounded in mosque blast in eastern Afghanistan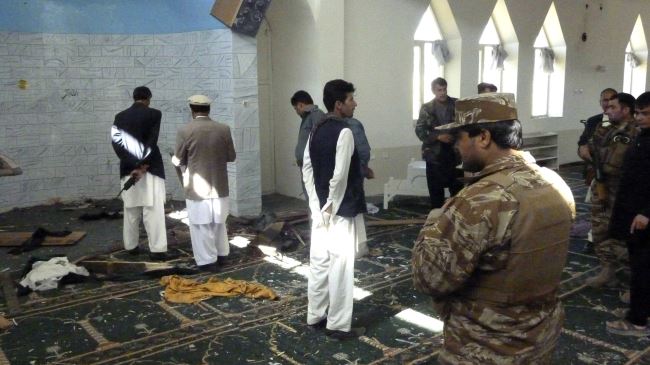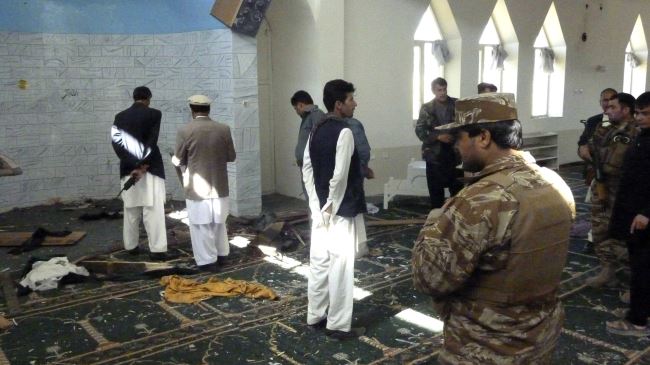 More than two dozen people have sustained injuries in a bomb explosion at a mosque in Afghanistan's eastern province of Nangarhar.
Ahmad Zia Abdulzai, a spokesman for the governor of Nangarhar, said the bombing was carried out as dozens of people had gathered for Friday Prayers inside the mosque in the Khogyani district, situated about 85 kilometers (53 miles) southeast of the capital, Kabul.
The official added that initial reports indicate that between 25 to 28 worshippers, including the Friday prayers imam, have been injured.
Medical officials said some of the injured are in critical condition.
There was no immediate claim of responsibility for the bomb attack.
On Thursday evening, a huge blast hit near Tajikistan's Embassy in the Wazir Akbar Khan district of the capital, followed by an exchange of fire.
Earlier in the day, Taliban militants attacked a British Embassy vehicle in Kabul, leaving five people dead, including a Briton, and injuring more than 30 others.
The new wave of violence in Afghanistan comes as the Upper House of Afghanistan's Parliament on Thursday ratified the country's Bilateral Security Agreement (BSA) with Washington, and the NATO Status of Forces Agreement (SOFA).
Based on the agreements, the United States and NATO could keep a total of 12,500 soldiers in Afghanistan next year for what they describe as supporting Afghan forces.
The agreements grant immunity to US-led troops operating in the country. They also allow the US-led forces to carry out deadly overnight raids on Afghan homes, which have triggered widespread protests in Afghanistan.