North America
World News
Drone footage of bodies in caskets being buried on US Hart Island
Drone footage shows bodies being buried on New York's Hart Island amid the coronavirus disease (COVID-19) outbreak on Thursday.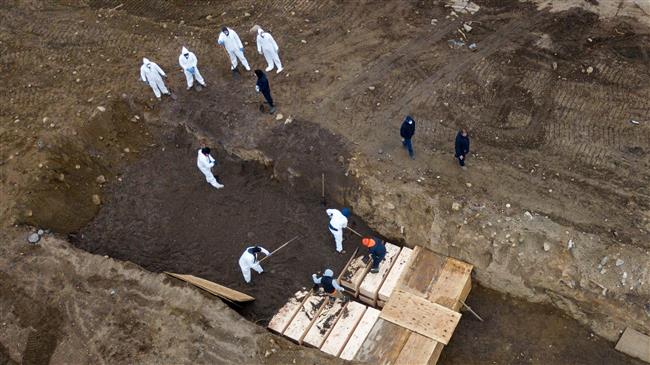 Hart Island, off the Bronx's east shore in Long Island Sound, may serve as a site for temporary interment, according to an Office of the Chief Medical Examiner's (OCME) planning document for dealing with a surge of deaths from a pandemic.
The island is home to the city's potter's field, a cemetery for people with no next of kin or whose families cannot arrange funerals.
In normal times the city would bury some 25 New Yorkers there each week. But the number of burials on Hart jumped in the last week of March to 72, according to Jason Kersten, a spokesman at the Department of Correction, which oversees the island. Kersten referred questions about causes of death to OCME, which did not respond.
(Source: Reuters)