Syria
Drone footage of the Syrian Army's offensive in east Damascus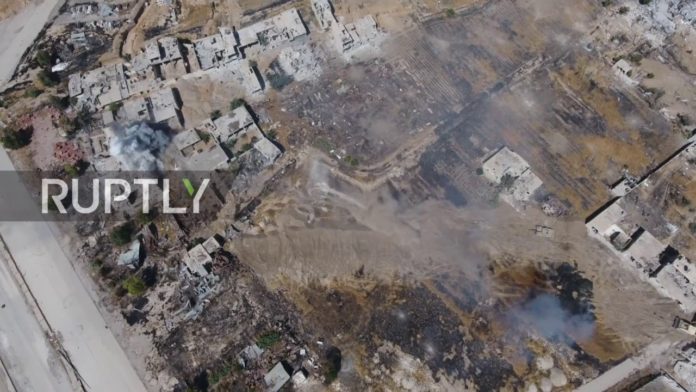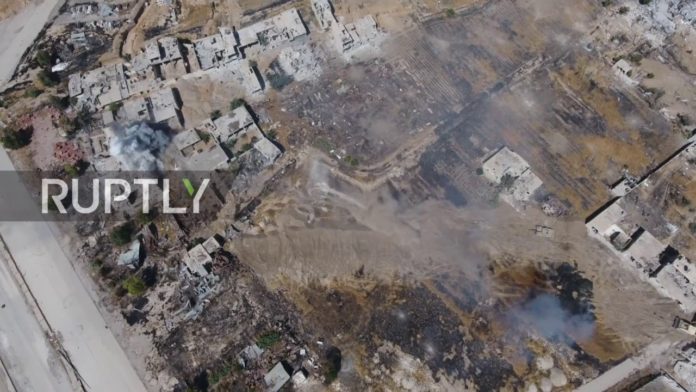 Drone footage showed smoke billowing over the Ain Tarma area in east Damascus as Syrian Arab Army (SAA) troops carried out strikes against al-Qaeda-linked Liberation of the Levant Committee [Hayat Tahrir al-Sham] and allied militants, Tuesday.
Recently, the Syrian Arab Army has intensified their attacks in the key town of Ain Tarma, following failed negotiations with the militants in the area.
The Syrian Arab Army has once again issued a warning to the jihadist rebels in Ain Tarma, advising them to surrender in exchange for possible amnesty or safe passage from the town.