Middle East
Druze Attack Israeli Ambulance Carrying Wounded Al-Nusra Gunmen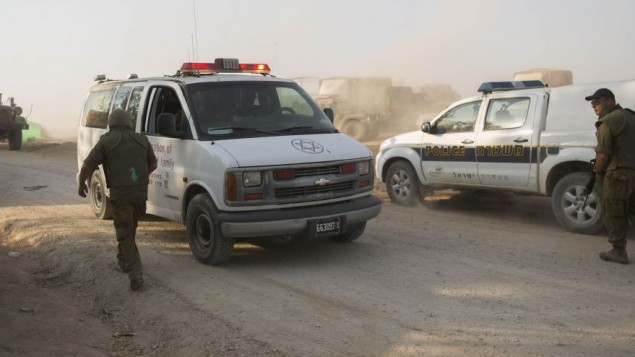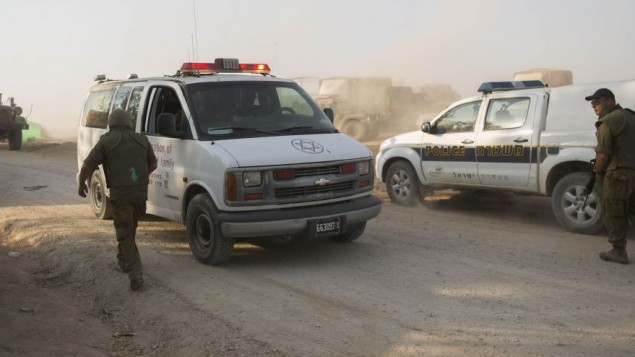 A wounded takfiri of Al-Nusra Front terrorist group was killed on Monday when a group of Druze in Majdal Shams attacked an Israeli military ambulance taking him and his fellow terrorist to hospital for treatment, occupation police said.
"A crowd attacked an ambulance with stones near Majdal Shams on the Golan Heights," as it was transporting two wounded gunmen operating in Syria, a police statement said, adding that one of the injured "died after the attack".
It said that the second Al-Nusra gunman was in a serious condition, and that two soldiers who were also inside the vehicle had been lightly wounded.
The Zionist Public radio earlier said that around 200 Druze from Majdal Shams had pelted the ambulance with stones, forcing it to stop, and dragged the wounded gunmen from the vehicle.
Zionist Prime Minister Benjamin Netanyahu called the incident "very serious" and vowed those behind the attack would be held to account.
"We will not let anyone take the law into their hands and prevent the army from carrying out its mission," he said in a statement, appealing for leaders in the Druze community to maintain calm.
The attack came amid growing concern for the fate of Syria's Druze minority who are surrounded by takfiris operating in the country.
Tensions have flared in Druze areas of northern occupied Palestine and the Zionist-occupied Golan Heights after Al-Nusra Front takfiri group surrounded a government-held Druze village on the Syrian side last week.
Monday's attack came hours after another group of Druze also blocked and threw stones at an army vehicle they believed was transferring wounded mercenaries for treatment, Zionist police said.
Police spokeswoman Luba Samri said the first incident happened in the northern Zionist settlement of Horfish and that the Druze tried to check the identities of those inside the ambulance.
The Druze threw stones at the vehicle as it tried to drive off, she said, adding that one Druze was moderately injured in the incident.
Officials say there are 110,000 Druze in northern Occupied Palestine, and another 20,000 in the Zionist-occupied Syrian Golan.