Syria
Duma speaker hails UK MPs vote on Syria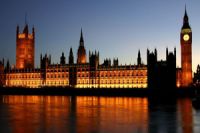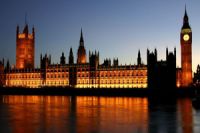 Russian State Duma Speaker Sergei Naryshkin has welcomed the British parliament's vote against Syria war more than a month ago as a show of support for Moscow's position on the issue.
Naryshkin said in a meeting with visiting British Deputy Defense Secretary for Security Strategy Andrew Murrison: "We welcome the fact that the Parliament of Great Britain supported the Russian firm stand on the issue of the inadmissibility of the use of military force from outside to solve the Syrian conflict and did not allow the British government to take part in the military operation, offered by the government of the United States."
British MPs voted in August against the government's plans to join the US in a likely assault on Syria, in a blow to Prime Minister David Cameron.
At the time Russia was, along with Iran, pushing for a political solution to the Syrian crisis and refused to grant approval to a UN Security Council resolution that would have authorized military action.