North America
Dumb Trump pays for White House fast food feast as shutdown continues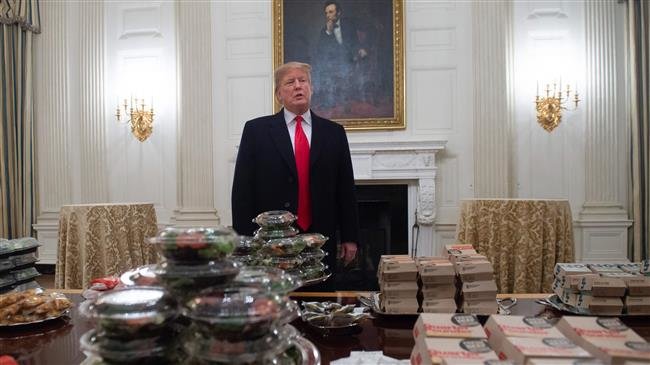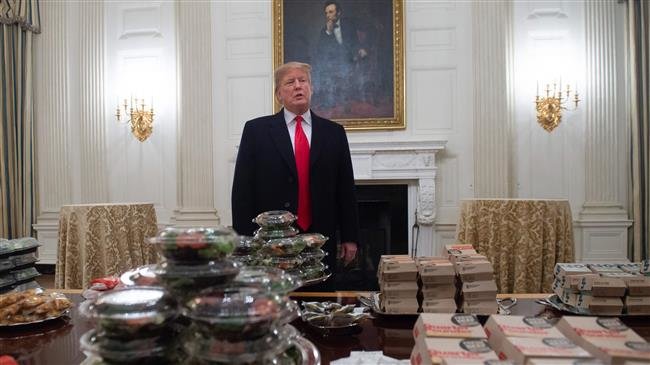 US President Donald Trump has been forced to foot the bill for a White House event as the longest ever federal government shutdown drags on with no imminent end in sight.
The president announced Monday that "because of the shutdown" he would be paying for the food served during a planned meeting with Clemson University's football team, who won last year's national championship.
The "all American" feast, as Trump called it, included only burgers and pizzas, because apparently most White House kitchen staff were furloughed and weren't there to cater the event.
"Because of the shutdown, you know we have the great Clemson team with us, the national champions. So we went out and we ordered American fast food, paid for by me," Trump said. "Lots of hamburgers, lots of pizza."
The White House took the opportunity to criticize Democrats for their refusal to end the shutdown by accepting Trump's pleas to fund a wall on the border with Mexico, which he insists is the only "real" way of protecting the country against the inflow of drugs and illegal immigrants.