Palestine
Dweik: political detention and security coordination obstacles to reconciliation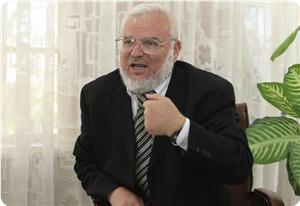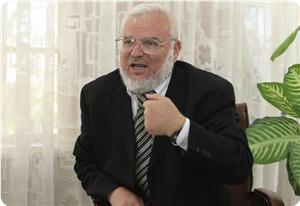 The head of the Legislative Council, Dr. Aziz Dweik, called for implementing "a real reconciliation", stressing that there are many obstacles facing its implementation, including remarks by PA leaders about holding elections before reconciliation.
This came during the reception of the Egyptian ambassador in the occupied territories, Mr. Yasser Othman, and his accompanying delegation from the Egyptian Embassy, who came to extend congratulations on Hamas's 25th anniversary, to Dr. Dweik and a number of the Islamist MPs in their office in Ramallah,.
Dweik said during the meeting with the Egyptian ambassador that "among the conditions for the achievement and the success of reconciliation is ending the political arrests file and the security coordination," which are impeding the achievement of the national unity.