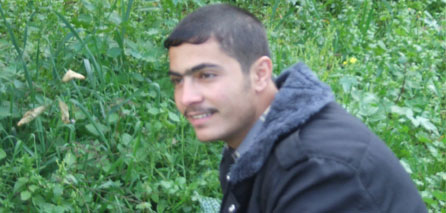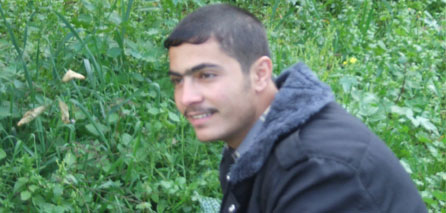 Ezzeden Al Qassam Brigades the military wing of Hamas mourned on Thursday evening November 25th one of its heroes, the mujahed Bilal Maher Zaqout ,22, from Jabalia refugee camp.
The Brigades announced in a military communiqué released on Thursday evening that the mujahed Bilal Maher Zaqout was martyred due to live bullet fired by mistake while he was cleaning his own gun in Jabalia refugee camp north of the Gaza Strip.
Ezzeden Al Qassam Brigades said in its military communiqué that the mujahed was martyred after a long bright path of jihad, hard work, struggle and sacrifice.
In addition, the Brigades reaffirmed the commitment and determination to continue the resistance against the belligerent occupation forces.
Finally, the Brigades prayed to Allah to accept the martyrdom of the mujahed and to grant his family patience and solace.