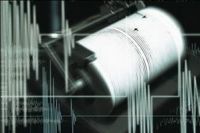 An earthquake measuring five on the Richter scale jolted Sikkim district on Thursday.
Regional Seismological Centre said in Shillong said that the epicenter of the quake that struck at 1143 hours local time was registered in an area located in Sikkim which is a landlocked Indian state in the Himalayan Mountains.
The tremor occurred at 27.4 degree latitude and 88.5 degree longitude.
A report from Gangtok district in Sikkim said the quake cracked some buildings and sent the panic-stricken people to the streets.
Some schools announced holiday and a massive traffic jam was reported from quake-stricken areas.
Another report said the tremor was also felt in Siliguri region and people came out of their houses in panic.
Silguri is a part of the Darjeeling district of West Bengal in India. It is situated on the banks of Mahananda River in the foothills of the Himalaya.