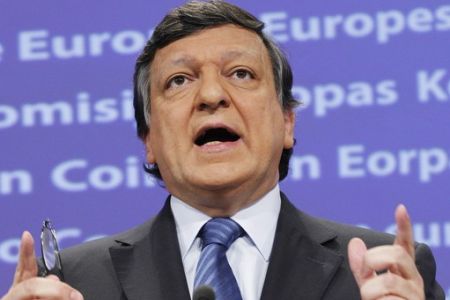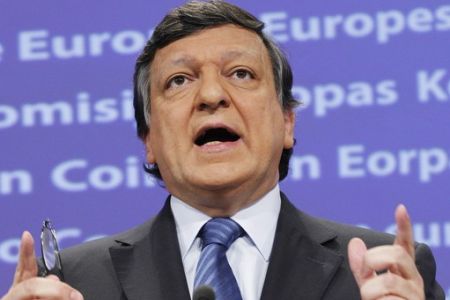 The head of the European Commission warns that the EU could face the "biggest crisis in its history," amid struggles to contain a sovereign debt crisis that is threatening the euro's survival.
"We are today faced with the greatest challenge our union has known in all its history. I think this is going to be a baptism of fire for a whole generation," AFP quoted Jose Manuel Barroso as saying in his annual State of the Union speech at the European Parliament in Strasbourg.
Barroso also proposed the development of a controversial financial transaction tax and the creation of Eurobonds to fix the eurozone economic crisis.
"Once the Euro area is fully equipped with the instruments necessary to ensure both (economic policy) integration and discipline, the issuance of joint debt will be seen as a natural and advantageous step for all," he added.
The head of the European Union's executive arm also urged European governments to be more united, saying that, "If we do not move forward with more unification, we will suffer more fragmentation."
Meanwhile, Greece must persuade both the EU and the IMF that it is making sufficient financial reforms. Otherwise, it will not receive the next USD 11 billion of bailout loans and prevent a default.
The commission president has also called on Greece to implement austerity "commitments in full and on time."