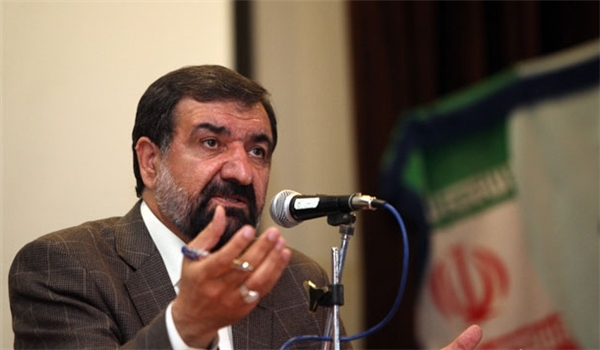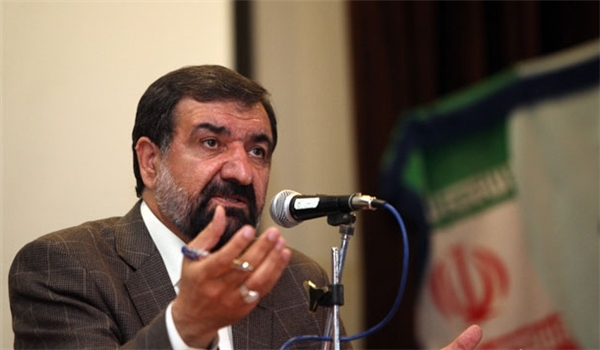 Secretary of Iran's State Expediency Council Mohsen Rezaee said on Thursday that the Saudi-Turkish support for militant groups in Iraq and Syria has failed to bear fruit.
His comments came after Syrian armed forces on Wednesday broke a four-year siege imposed by foreign-backed militants on the towns of Nubl and al-Zahra with an estimated 30,000 Shiite population.
The Syrian army advanced against militants north of Aleppo, choking their supply lines from Turkey to the city.
Rezaeei congratulated the government and the people of Syria as well as Iran's Supreme Leader Ayatollah Seyed Ali Khamenei on the successful offensive, and added, "Soon all foreign-backed terrorist groups will be wiped off the map of Middle East."
Over the past month and in collaboration with Iranian military advisers and Russian air support, the Syrian Army and popular forces managed to liberate several key areas in and around Homs and Lattakia, the latest being the liberation of the besieged towns of Nubl and al-Zahra.
The offensive came amid a fresh bid for peace in Geneva which a UN envoy halted on Wednesday. Staffan de Mistura said the halt is "not a failure of talks," adding they will be resumed on February 25 as he pledged to remain "determined and realistic" in the face of challenges.
The Syrian government delegation blamed the opposition for the "failure" of the Geneva peace talks.
"There is a failure. It's a failure of everybody, except the government of the Syrian Arab Republic, because we responded positively to the invitation," Syrian Ambassador to the UN Bashar al-Ja'afari said.
"Every time he (de Mistura) called on us we responded positive and we went to meet with him. While the others arrived six days late, and they refused to engage with him at the Palais des Nations," he added.
Ja'afari said the Syrian government will need to decide whether to return to peace talks, accusing the opposition of pulling out because it was losing the fight on the ground.