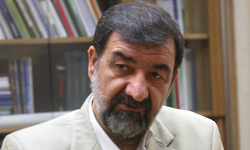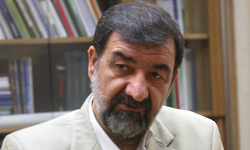 Secretary of Iran's Expediency Council Mohsen Rezayee on Saturday played down the effects of the plots hatched by the US and its allies to overthrow Bashar Assad's government, and said Syria will soon move past the present crisis powerfully.
"Syria will rise from crisis in January and Americans are also aware of this fact and they wanted to finish their job with the Syrian government (by overthrowing it) before January (but they failed)," Rezayee said on Saturday.
He said the US, israel and the NATO accompanied by Turkey plotted to hit a heavy blow at Syria in December, but stopped short of exercising their plots since they saw the powerful Syrian Armed Forces are highly capable of annihilating the zionist regime.
"Syria's resistance, its Army, solidarity among its Armed Forces and its power of crisis management have all impeded an attack on this country," Rezayee added.
Many political analysts had earlier warned that enemies attempt to create problems in Syria for its resistance against the US and the Zionist regime.
"Enemies intend to weaken Syria to cut this main arm of resistance in the region, but they will certainly fail in their efforts," Secretary-General of Lebanon's Al-Tauhid Al-Arabi Party Wiam Wahab said in November.
Also in the same month, a senior figure of the Lebanese Hezbollah Movement had praised the resistance and wisdom shown by Syria against the US plots and schemes.
A conspiracy is underway against Syria but the country has powerfully resisted the US plots, Head of Hezbollah Sharia Board Sheikh Mohammed Yazbek said.