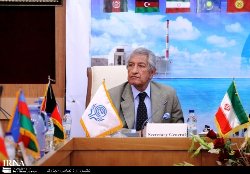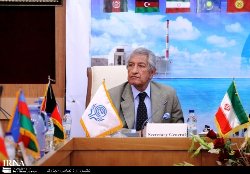 Secretary General of Economic Cooperation Organization (ECO) Mohammed Yahya Maroofi said here on Thursday that despite the sanctions imposed on Iran, its progress in South Pars special economic energy zone is exceptional.
He added after inspecting the South Pars gas field development poject that imposing sanctions and unilateral embargo against Iran have not driven it into isolation. On the contrary, it has indigenized the technology and made significant advances.
"We saw the Iranian contractors playing a crucial role in the industrial development of the area and the entire country," he noted.
ECO is operating in various fields including energy, he said, adding that the information gained from South Pars project can have a pivotal role in the strategy of the organization.
ECO is an intergovernmental organization involving seven Asian and three Eurasian nations.
It provides a platform to discuss ways to improve development and promote trade, and investment opportunities.
The common objective is to establish a single market for goods and services, much like the European Union.
ECO's secretariat and cultural department are located in Tehran, its economic bureau is in Turkey and its scientific bureau is situated in Pakistan. The organization was founded by Turkey, Iran and Pakistan.