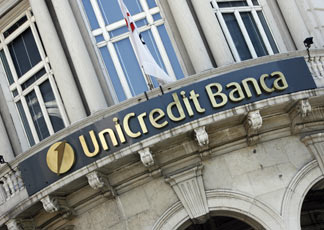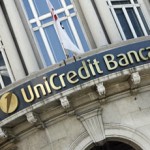 Italy's largest bank, Unicredit, reports massive losses of 10.64 billion euros for the third quarter, as it moves to raise new capital and slash thousands of jobs.
UniCredit blamed the losses on 10.17 billion euros in write-downs "due to the negative impact of the new macroeconomic and regulatory scenario," AFP quoted the lender as saying in a written statement.
The statement said that Unicredit had been negatively affected by the "effects of the overall slowdown in the global economic environment coupled with the European sovereign debt crisis and continued significant market volatility."
The international lender plans to cut some 5,200 jobs in its home base, Italy, while another 2,000 might be lost in Western Europe by 2015. The bank has also asked for a 7.5-billion-euro capital increase.
UniCredit, which employs 160,000 worldwide and is a key player in Eastern Europe, has also scrapped its dividend payment for this year.
More recently the bank came under pressure to increase its capital ratios to become more resilient against possible fallout from Europe's sovereign debt crisis. Italian banks are exposed to high levels of the country's sovereign debt.
Italy's debt is 120 percent of its gross domestic product. In August the country passed a 60-billion-euro austerity package to balance the budget by 2013.
There is growing fear among EU leaders that Italy might be drawn into the crisis that has already claimed Greece, Ireland and Portugal.