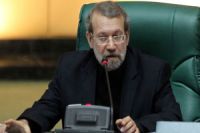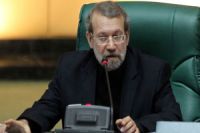 Iran's Majlis Speaker, Ali Larijani, has noted that Economic Epic can be materialized with improvement of macro-economic indices and a precise planning system.
According to IRIB World Service, in an address to Majlis open session on Sunday, Larijani said that activation of the potential for production and enhancement of economic capacity is an important national obligation.
He also underlined that reliance of the country upon the innovations of the elites is an avenue for accomplishment of economic independence. He went on to point out that sufficient budget should be granted to science-based companies so that these companies would maintain the essential motivations.
Iran's Majlis speaker lauded the innovation of the Leader of Islamic Revolution, Ayatollah Seyed Ali Khamenei, in naming this year as The Year of Political Epic and Economic Epic, while calling on the Islamic Republic of Iran's officials to pay attention to this motto.