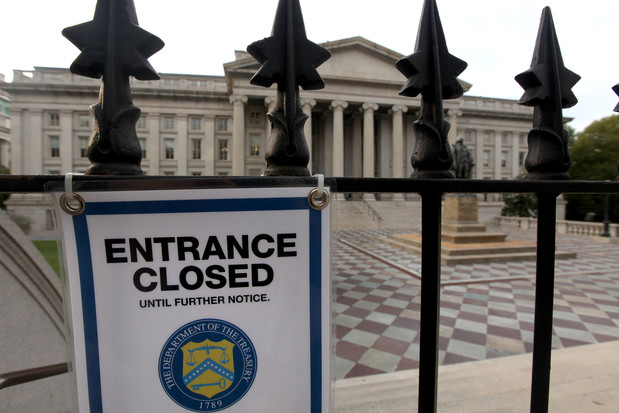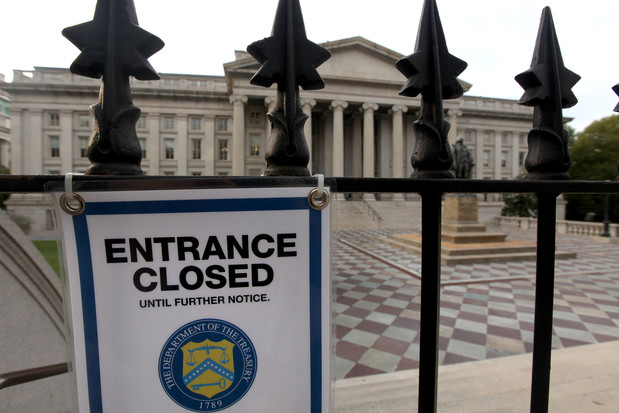 American economists have warned that a possible default on US debt could be damaging the domestic and global economy, as Senate Democratic leaders are expected to move forward this week on a measure to raise the government's legal borrowing.
A partial US government shutdown has already been in effect since last Tuesday after the two houses in Congress failed to agree a budget.
Officials say the government could also run out of money to pay its bills as soon as Oct. 17 if Congress fails to raise the borrowing limit of $16.7 trillion.
Economists believe that a default on US debt could permanently increase the nation's borrowing costs and damage the economy more than the government shutdown.
"This becomes a bigger problem than the one we had this time last week, when it was just the shutdown," Stephen Fuller, director of George Mason University's Center for Regional Analysis said, as quoted by The Washington Post.
The government shutdown already affected hundreds of thousands of federal workers though the GOP-controlled House tried later to contain the damage by passing a bill last week that would pay furloughed employees for their time at home.
But experts say failure in Congress has already hurt consumer confidence.
"This all comes down to a confidence issue," said Lindsey Piegza, chief economist for Sterne Agee. "The consumer is just very, very sensitive to the shenanigans in Washington."
A survey by Gallup showed that Americans' confidence in the US economy plunged after the government shutdown. The Gallup index now stands at its lowest level since December 2011.
Senate Democrats are expected to discuss the debt limit issue as early as Friday. They need to agree with Republicans to raise the debt ceiling by an amount large enough to get the government through the 2014 elections.
Tensions between the two parties have caused the dual crises of budget and debt ceiling, with Republicans insisting that President Barack Obama must negotiate on his controversial health reform program if he wants to end the shutdown and avert a default that could trigger another financial crisis and recession that would echo 2008 or worse. – See more at: http://www.presstv.ir/detail/2013/10/08/328222/economists-us-default-could-be-catastrophe/#sthash.ENnMcwLA.dpuf