World News
Ecuadorians get ready for general elections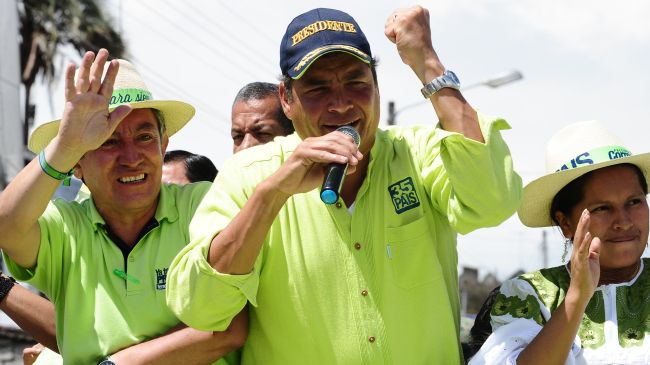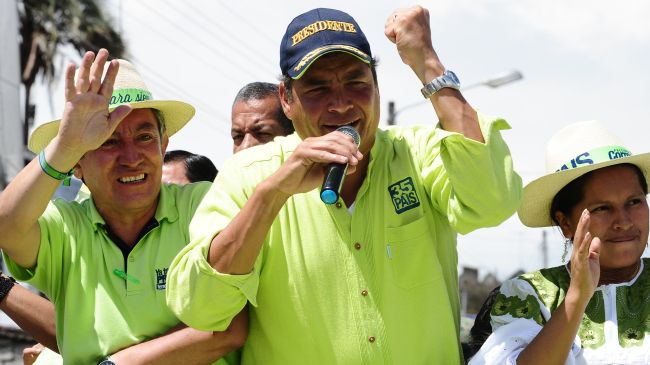 Campaigning for Ecuador's upcoming elections has come to an end with President Rafael Correa leading vote intentions to win a third term in office.
Correa will run against seven opponents, including his nearest rival and former banker, Guillermo Lasso, of the Creating Opportunities Movement, who according to polls has some 20% support.
Correa's government has spent heavily on infrastructure including roads, schools and hospitals over the past six years.
The 49-year-old US-trained economist has also brought stability to the Latin American state that saw seven presidents over the course of ten years.
Opposition members say Correa would try to concentrate more power in his hands if he won another term in the election due on February 17, 2013.
Correa has also been criticized by human rights groups and Amnesty International for his attitude towards political opponents and private media.
The Ecuadorian president, however, says he is fighting against entrenched media organizations that have tried to undermine his reforms.
Ecuadorian voters will also choose the vice president, 137 legislators in the National Assembly, and five members of the Andean Parliament.