Latin America
Education reform plan draws Chile students into streets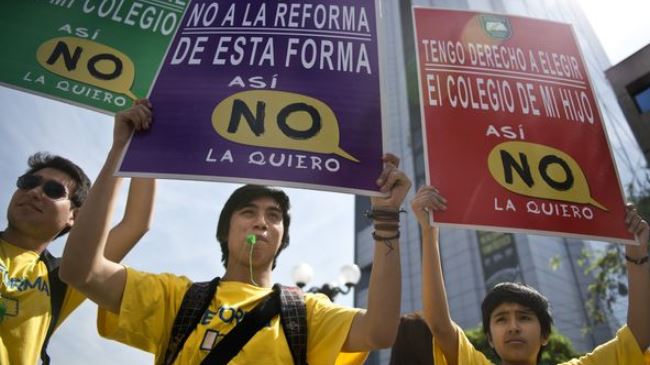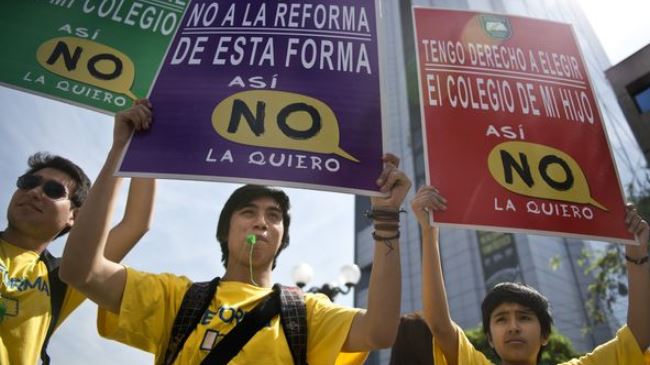 Thousands of Chileans have taken to the streets of the capital, Santiago, to protest against the government's education reform plan.
Students and their parents were the main participants of the demonstration, which was held in front of La Moneda, the Chilean presidential palace, on Saturday.
They expressed concern over the proposed reform plan, which could result in the closure of thousands of subsidized schools.
The protesters say the measure will force parents into sending kids to state schools since they are unable to afford private institutions.
The reforms, as the protesters put it, are an assault on working class Chileans.
The Chilean government, however, says the proposed reform plan would prevent public schools from making profit by charging top-up fees – the extra money students must pay for their courses.
The lower house of Chile's parliament has already approved the bill to stop schools that receive public money from making profit. The controversial bill is in the senate for final ratification.
Chile has seen mass protests led by student unions since 2011. The protesters have been calling for a free and universal education system.