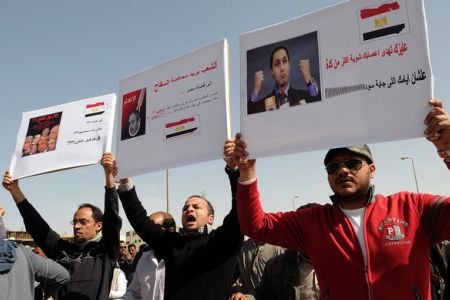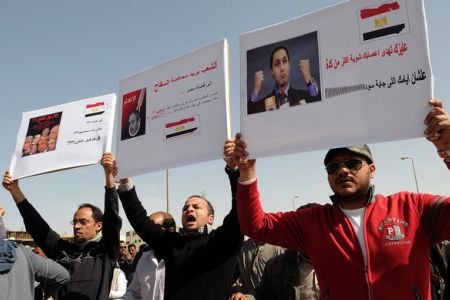 In a new move to purge all remnants of the Mubarak era, Egypt has appointed its new interior minister while the interior ministry is looking into ways to restructure the state security apparatus.
Egypt on Sunday named General Mansour al-Essawy as its new interior minister, the Egyptian state news agency MENA reported.
Egyptian anti-regime protesters have persistently demanded the purging of a cabinet where key portfolios of defense, justice, interior and foreign affairs have been run by appointees of ousted president Hosni Mubarak, who was swept out of power by mass protests on Feb. 11.
Essawy's predecessor, Mahmoud Wagdy, was appointed by Mubarak after the revolt began in late January, replacing a longtime Mubarak ally, but protesters demanded Wagdy's ouster as well, arguing that he was also part of the old ruling elite.
Meanwhile, the cabinet reported that the ministry is conducting an urgent study to specify state security's functions, objectives and mechanisms.
The announcement follows recent clashes in Cairo and Alexandria. Thousands of Egyptians stormed state security buildings in the city of Alexandria on Saturday to stop its personnel from destroying classified documents.
Local Egyptian media and protesters in Alexandria reported that police authorities in the building were seen setting afire and shredding sensitive documents, including passports and national identification cards.
According to the reports, the documents could be produced as evidence to support human rights abuses by state officials.
The activists who called for the protest say they are demanding the abolition of the state security apparatus and an end to emergency laws.
In a similar measure on Friday, hundreds of demonstrators besieged the headquarters of the State Security Agency in Alexandria.
This comes as former interior minister Habib al-Adly, who controlled the state security police, was put on trial on corruption charges.
Meanwhile, the ruling junta has set March 19 as the date for a referendum on constitutional amendments. The junta has been in power since former ruler Hosni Mubarak was forced out of office on February 11.