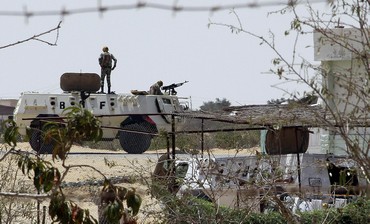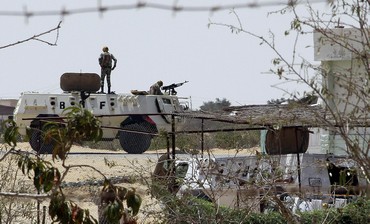 The Egyptian army foiled a bid early Monday to attack a Coptic church in the Rafah border town with Gaza.
"Army units foiled an attack against the Rafah church at 1:00 am (2300 GMT Sunday) and seized a car packed with explosives and weapons near the church," MENA news agency said.
Another car carrying masked men sped away as the patrols seized the explosives-packed Toyota vehicle, MENA said.
The attack comes as Egypt's Coptic minority celebrates Monday its first Christmas.
In September, residents and officials reported that several Coptic families from Rafah had fled from the Sinai peninsula town that borders the Gaza Strip after receiving death threats from extremists.
President Mohamad Mursi visited the Sinai peninsula the following month to meet with and reassure Coptic families, telling them that "your security is our security".