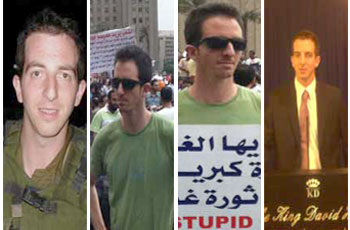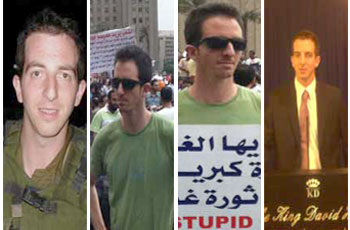 Egyptian authorities have detained an Israeli spy and are interrogating him on trying to influence protesters during the popular uprising that toppled dictator Hosni Mubarak, Associated Press quoted a court official and the prosecution spokesman as saying Sunday.
The prosecution spokesman Adel el-Said said the suspect was arrested Sunday and is interrogated by the state security prosecution. El-Said said the suspect was ordered detained for 15 days for investigation.
El-Said said the suspect was detained in a Cairo hotel. Intelligence reports showed the man was gathering information about the protests and fomented chaos with the intent "of harming political, economic and social interests and negatively impacting the course of the revolution," el-Said said.
The intelligence reports also said the suspect was an Israeli soldier who participated in the 2006 Lebanon war, where he was wounded, the prosecution statement said.
The court official said the Israeli spy entered Egypt and posed as a foreign journalist shortly after the beginning of the protests on Jan. 25.
AP quoted the official as saying that the investigation showed the suspect spent most of his time in Tahrir square, the center of the uprising, and approached protesters. The official said prosecutors suspect he paid protesters to cause friction with the military and to foment Muslim-Christian tensions. Some protesters reported him to the Egyptian intelligence agency.