Egypt
Egypt authorities ban all protests outside presidential palace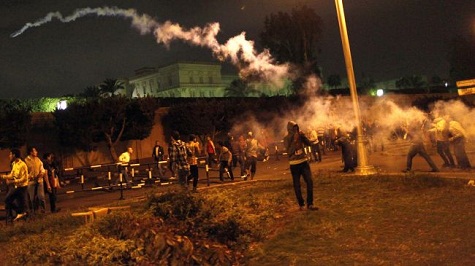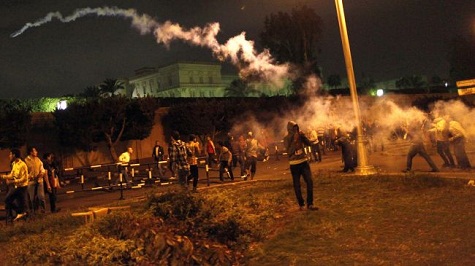 Egyptian authorities have declared a ban on all protests outside the presidential compound in Cairo as President Mohamed Morsi prepares to deliver a key speech.
The president's office has issued a statement declaring that no protests are allowed outside the presidential compound in Cairo as of 1500 local time (1300 GMT) on Thursday.
The statement came after the army deployed tanks in the area, where overnight clashes between Morsi supporters and his opponents killed at least six people and injured more than 350 others.
Reports say opponents of the president have begun to leave the streets leading to the palace.
In recent days, Egypt has been the scene of violent clashes between Morsi's supporters and opponents.
Massive protests against the president erupted after Morsi issued a constitutional declaration in late November, allowing the president to take "any decision or measure to protect the revolution."
The decree also makes decisions and laws issued by the president "final and not subject to appeal."
The controversial decree has drawn fire from the opposition who accuse Morsi of dictatorship and putting himself above law.
On Thursday, Egypt's religious authority, the Sheikh of Al-Azhar Islamic school, called on Morsi to suspend the presidential decree.
Morsi is set to deliver a televised address to the nation on Thursday, where he is expected to reach out to the opposition and call for dialogue, an aide to the president said on condition of anonymity.