Egypt
Egypt court adjourns Morsi trial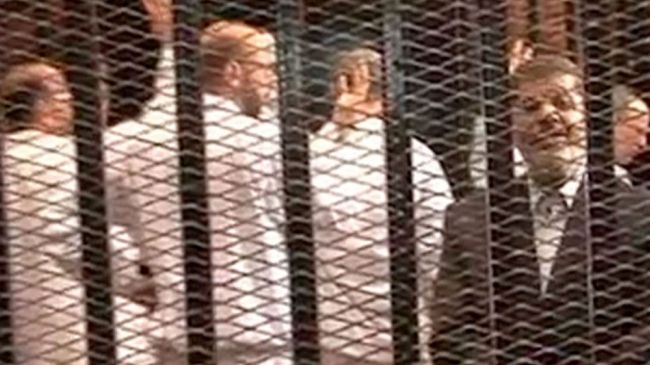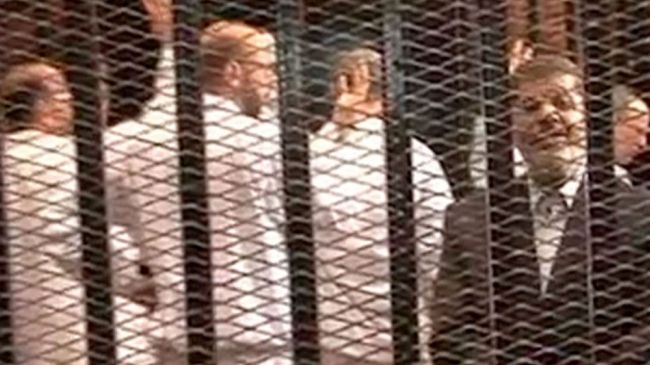 The trial of Egypt ousted president Mohamed Morsi and dozens of other Muslim Brotherhood members has been adjourned amid growing tensions across the North African country.
This came after Morsi's defense team withdrew from court in protest at the glass cage placed for the defendants.
"We are in a farce, all this because you are afraid of me. You are afraid that the president speaks," Morsi told presiding judges.
On Sunday, the court said it would appoint new lawyers, and the next session will be held on February 23.
Morsi and other Brotherhood members were supposed to face charges of espionage and plotting acts of terror.
This is one of the four separate trials that Egypt's first democratically-elected president is facing.
Human rights groups have dismissed some of the allegations against him and Brotherhood members as preposterous.
Meanwhile, a court in the capital Cairo has sentenced twelve al-Azhar University students to two years in jail for taking part in anti-government demonstrations.
The sentences are part of Egypt's military-backed government crackdown on the supporters of Muslim Brotherhood.
In recent months, Egyptian universities have become the hub of protests after the Muslim Brotherhood was hit hard by the army's crackdown campaign.
The protests have repeatedly spiraled into violence with dozens of students being arrested.
The students have been protesting against the interim government, saying the army has staged a coup against the country's first freely elected President Morsi when it deposed him in July amid mass protests against his rule.
Last month, Amnesty International criticized Egyptian authorities for using an "unprecedented scale" of violence against protesters and dealing "a series of damaging blows to human rights."
According to the UK-based rights group, 1,400 people have been killed in the political violence since Morsi's ouster, "most of them due to excessive force used by security forces."