Egypt
Egypt court gives Badie life in prison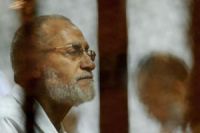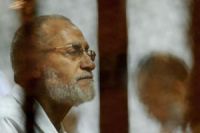 Egypt has sentenced the top leader of the Muslim Brotherhood along with 14 other senior Brotherhood members to life imprisonment.
Mohamed Badie and the brotherhood members were convicted of murdering five people and the attempted murder of one hundred more and inciting violence during clashes in Cairo last year.
The judge announced the verdict during a court session, which had been held for hearing witness statements on Monday.
Badie had previously received two life sentences in separate cases.
Many of the Muslim Brotherhood leaders are currently in jail.
Egyptian President Abdel-Fattah al-Sisi ousted Mohamed Morsi, Egypt's first democratically-elected president, in a military coup in July 2013.
Human Rights Watch has denounced the Egyptian government for labeling the Brotherhood as a terrorist group, saying the move "appears to be aimed at expanding the crackdown on peaceful Brotherhood activities and imposing harsh sanctions on its supporters."