Egypt
Egypt court jails Brotherhood leader in order to make them folk hero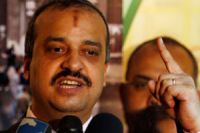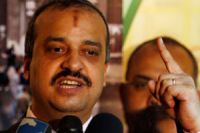 A court in Egypt has sentenced a prominent figure of the Muslim Brotherhood movement to one year behind bars on charges of "insulting" a prosecutor.
According to Press TV, a senior Egyptian judicial official on Saturday said "The court has decided to imprison the accused, Mohamed el-Beltagy, for one year on charges of insulting the judiciary."
The Brotherhood leader's lawyer Mohammed Abu Leila has said such sentences cannot be appealed.
Beltagy is facing trial alongside Egypt's ousted President Mohamed Morsi and 13 other Muslim Brotherhood leaders on charges of inciting the killing of anti-government demonstrators outside the presidential palace in the capital, Cairo, in 2012.
In a separate case, Morsi and his co-defendants are standing trial on charges of breaking out of prison during the 2011 revolution that toppled former dictator Hosni Mubarak.
They are also convicted of conspiring with foreign powers and movements in an attempt to destabilize the North African country.