Egypt
Egypt court postpones Brotherhood members verdict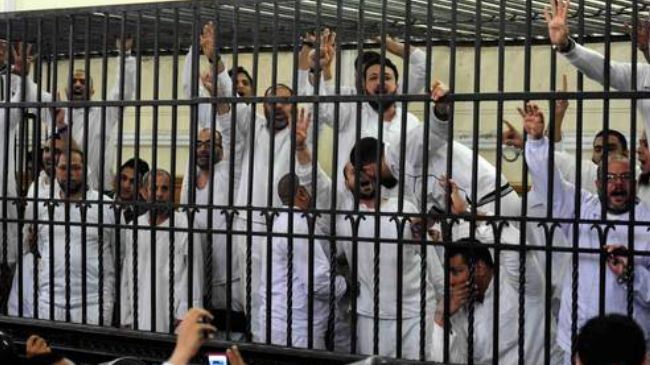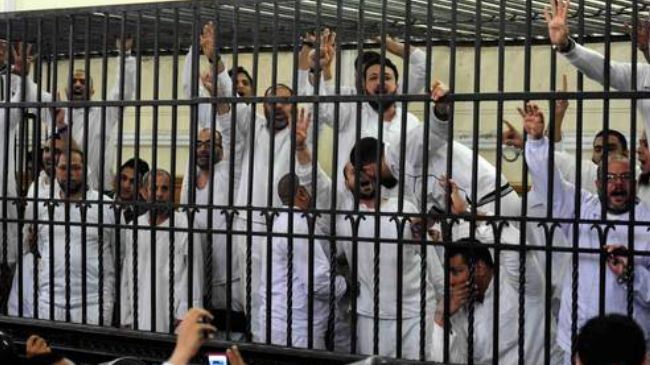 An Egyptian court has postponed the verdict against eight Muslim Brotherhood members accused of participating in anti-government demonstrations in the North African country.
According to reports, the court ruling for the Brotherhood members has been put off until the Supreme Court decides about the constitutionality of the protest law banning all demonstrations that fall short of obtaining prior police permission in December.
However, a number of Egyptian lawyers have filed a suit against some terms of the law, saying the decree violates privacy of demonstrators while the constitution has originally observed the right.
Meanwhile, an Egyptian court has postponed its final verdict in the retrial of the country's ousted dictator Hosni Mubarak.
Mubarak, who ruled Egypt with an iron fist for almost three decades, is accused of ordering the killing of around 850 unarmed protesters during the revolution that overthrew him in 2011.
He was initially sentenced to life in prison in June 2012, but an appeals court in January 2013 threw out the guilty verdict and life sentence against the former Egyptian dictator and ordered a retrial citing some irregularities.
The Cairo Criminal Court expected to issue a new decision on the case on November 29.
The Egyptian government has so far jailed more than 15,000 supporters of the ousted president, Mohamed Morsi, ever since the army overthrew him in July 2013. Hundreds have been handed lengthy jail terms and many sentenced to death following hasty trials.
Supporters of Morsi continue to stage protests that often turn into violent street clashes with security forces and civilian opponents.
Human rights groups say some 1,400 people have been killed in the turmoil since the ouster of Morsi, which was led by the current president and the former head of the armed forces of Egypt, Abdel Fattah el-Sisi.