Egypt
Egypt court sentences 79 supporters of Morsi to jail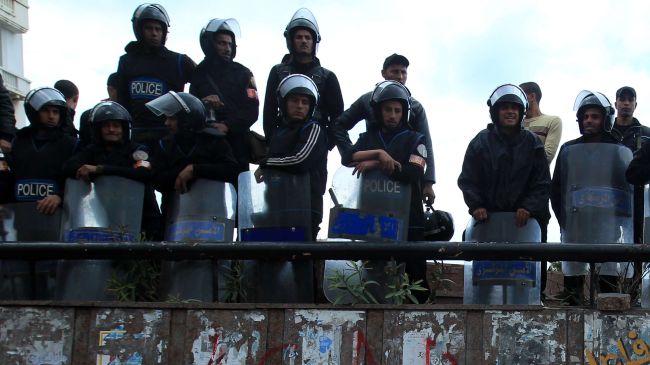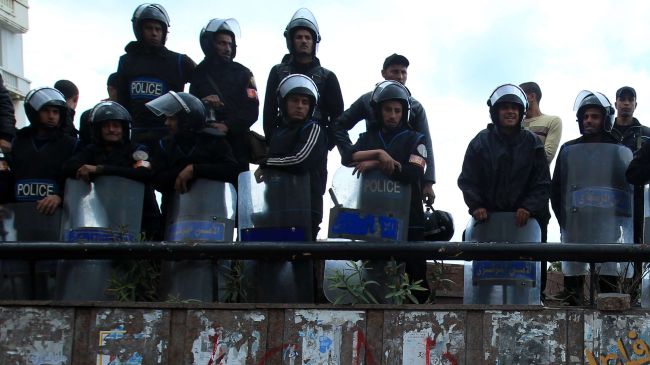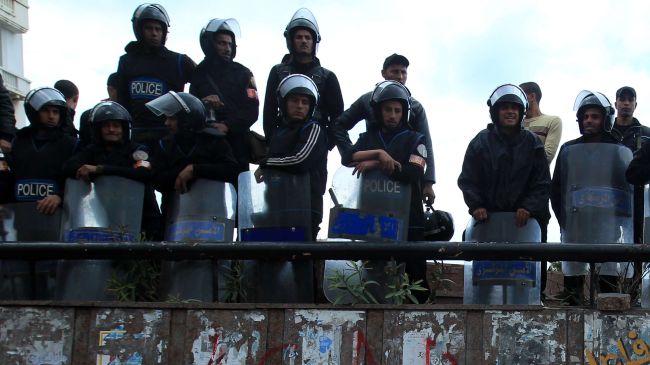 A court in Egypt has sentenced 79 supporters of ousted President Mohamed Morsi to jail terms of between five and 10 years.
Citing Egyptian judicial sources, reports said on Wednesday that "11 defendants were given 10 years in jail, 13 were jailed for seven years, 55 were jailed for five years and seven acquitted."
The defendants were accused of involvement in last July's deadly clashes in the Mediterranean city of Alexandria after the army toppled Morsi, the country's first democratically-elected president.
Egypt has been the scene of anti-government protests with continuous clashes between security forces and students since the ouster of Morsi.
On April 28, an Egyptian court handed down death sentences to leader of Egypt's Muslim Brotherhood, Mohamed Badie, and 682 supporters of the group. The same court also reversed 492 of 529 death sentences issued in a March 24 ruling.
The Muslim Brotherhood recently described the latest court rulings as chilling, saying it would use all peaceful means to end what it called the military rule.
The developments come as protests continue across Egypt against the presidential candidacy of former army chief Abdel Fattah el-Sisi.
On Wednesday, Egyptian opposition group, the April 6 Youth Movement, called for the boycott of the country's upcoming presidential election, which will be held on May 26-27.
The group said that it does not recognize the electoral process.
Amr Ali, the head of the group, said the poll only serves to "enthrone" Sisi.
The group was banned last month by the military-backed government as part of its crackdown on dissidents. The youth movement spearheaded the overthrow of long-time dictator Hosni Mubarak in the 2011 revolution.
Sisi led the overthrow of Morsi, suspended the constitution and dissolved the parliament last July. He is also accused of leading a severe crackdown against the supporters of Morsi and the Muslim Brotherhood movement.
Hundreds of Brotherhood supporters have been killed in clashes with the Egyptian security forces over the past few months. Rights groups say at least 1,400 people have been killed in the violence since Morsi's ouster, "most of them due to excessive force used by security forces."