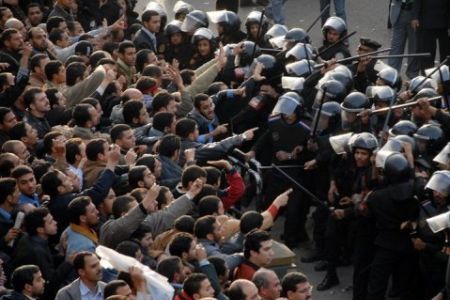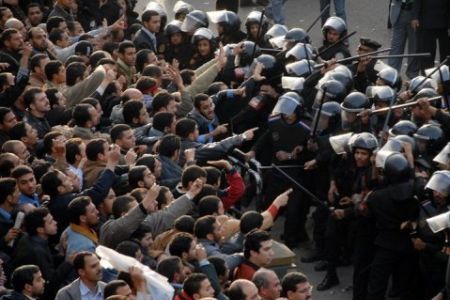 A senior Muslim Brotherhood official says Egyptian security forces have arrested over 600 of its members ahead of this month's parliamentary elections.
Mohammed Mursi says police launched a crackdown on brotherhood members after the group announced plans to run for elections.
He added that some 250 members are still detained.
"Arrests are still being made. Someone goes out to campaign, he gets harassed and arrested and then released in a few days," said Mursi, who heads the group's election campaign.
The Muslim brotherhood — the country's largest opposition movement — is fielding 134 candidates for the November 28 polls.
The movement is registering them as independents to get around a ban on religious parties.
Egypt's largest opposition group currently holds one-fifth of the seats in parliament.
The government accuses the group of seeking to take over the country and has passed a series of constitutional amendments in an attempt to curtail the Brotherhood's ability to participate in politics.
The religious-political organization was banned in 1954 — 26 years after its foundation — but has continued to play a key role in Egypt's political arena.
In reaction to the recent developments in the country, notable Egyptian opposition figure and former UN nuclear chief Mohamed ElBaradei said that Cairo would not be able to retain its increasingly 'authoritarian' rule.
"The more unpopular this regime becomes, the more it realizes how much it is hated, the most authoritarian it becomes," AFP quoted ElBaradei as saying on October 30, 2010
"That's untenable in the long term, change will come," he added.
The opposition parties say they want democratic reforms in Egypt, where President Hosni Mubarak has had a quarter-century of authoritarian rule.
A coalition of rights groups in Egypt says the government crackdown on opposition candidates will prevent a fair vote.