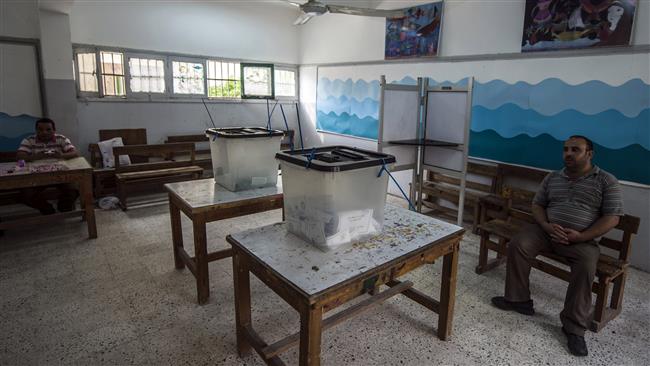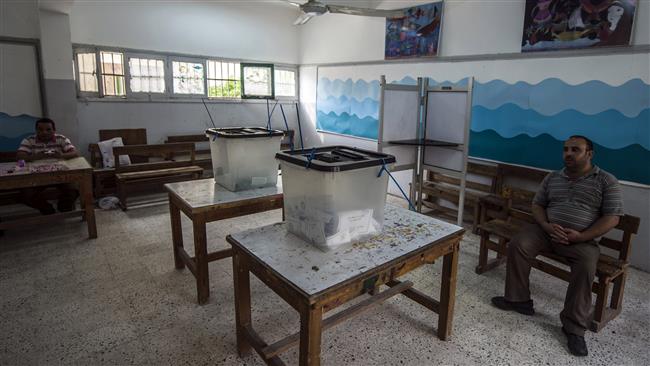 Egypt's Prime Minister Sherif Ismail says the turnout on the first day of long-awaited parliamentary election was very low.
Ismail said on Monday that the turnout was 15 to 16 percent, adding that the turnout was anticipated to be higher on the second day of the election as the government granted a half-day off to public sector workers, the Middle East News Agency (MENA) reported.
The first round of voting started on Sunday in 14 provinces while 13 other provinces would vote on November 22-23 for the 596-seat parliament.  The final results will be announced in December and the chamber is scheduled to hold the inaugural session in the same month.
Most of over 5,000 candidates in the elections are supporters of President Abdel Fattah el-Sisi and are expected to dominate parliament.
"This is the lowest voter participation" since 2011, a judge monitoring a polling station in the Dokki neighborhood in Cairo told AFP on condition of anonymity.The 2011 election was the country's first democratic election in the country and came after the fall off the country's leader Hosni Mubarak.
The new parliament is described as the third phase of Sisi's political roadmap after he toppled former president Mohamed Morsi in a military coup in July 2013.
The first stage came in January 2014 with replacing the constitution written by Morsi supporters with a new charter. The second phase was Sisi's victory in the presidential elections in June 2014.
The military-backed government in Cairo has been engaged in a heavy-handed crackdown on the supporters of Morsi and Muslim Brotherhood since the summer of 2013. The clampdown has led to the death of more than 1,400 people and the arrest of 22,000 others.
Muslim Brotherhood supporters continue to stage protests in different parts of Egypt to condemn what they call the illegal ouster of Morsi and the ensuing heavy-handed crackdown.